Bhutan is a landlocked country amidst all the beautiful flora and fauna that is the most attractive factor about this place. Travelling to Bhutan is comparatively less expensive than other countries as it is a developing country. Bhutan travel packages offer a wide variety of deals to travellers all across the globe. This enhances the growth of the tourism sector for this country. For travellers from India, however, visiting Bhutan is not that difficult as the communication and transport system is very well equipped for these routes.
Here are few insights about the budget trips to Bhutan
For a budget trip to Bhutan, one is required to do heavy research on the places to stay and the transport charges that vary from place to place. Availability is also a big determining factor when it comes to travelling to Bhutan. Since the prime time to travel Bhutan is the months of March-May and September and October, you need to make reservations beforehand to avoid inconvenience. Bhutan travel packages include many offers based on the time that you are planning to spend. They also keep in mind the matter of budget that is very important for travellers. After all, we do save our money to spend reasonably even though we are on vacation!
The regular transport cost for the short trips varies from rupees 200-300 which is quite basic as compared to the charges for the train tickets and bus fares. Tourists are required to make a special permit/visa for entering Bhutan which is a very easy task. With the help of the travel agencies there, you can easily get a permit without any hassle.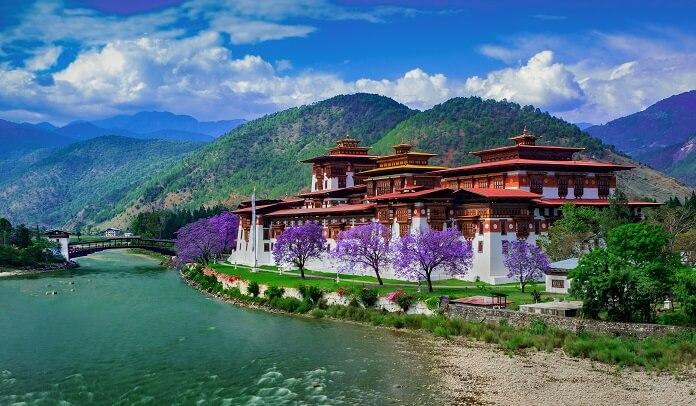 The next biggest concern is that of the place of stay. Finding a suitable place to stay is very important because you need to get proper relaxation after an entire day of the expedition. The best hotels in Bhutan provide all kinds of services including food, luxury, best hospitality and 24 hours of staff service.
However, you need to book a hotel prior to your visit so that you don't have to fear about 'no vacancy' in any property. An average rate of a hotel for a night would cost you around rupees 1500. However, if you are looking for a more luxurious stay then the costs might vary. The next important factor that needs to be taken care of is food. Mostly good hotels have their own restaurants which offer you good quality food. If you are a big foodie and like to experiment with new cuisines, you can always ask your tour operator to suggest some good places where you would find some.
Overall Bhutan travel packages are not much expensive, although, the expenses vary from person to person. The expenses depend on how lavishly you are choosing to travel any place for that matter. But on a general ground, Bhutan is quite a reasonable place.