Bhutan is among the most beautiful and peace-loving countries in this world. However small in size, it seems like the size does not quite matter to the ones who have a weakness towards natural beauty and humble culture. Many a time's people revisit this country just for the hospitality that the country offers through its citizens. The entry point to this country is very close to the northern part of West Bengal, the place is called Alipurduar. It is around 4 hours far from the yet another busy town of North Bengal, Siliguri. Travel agents from Siliguri as well as Jaigaon, Alipurduar offer tour packages to several places in Bhutan. The Bhutan tour package from Siliguri is one of the best-rated ones.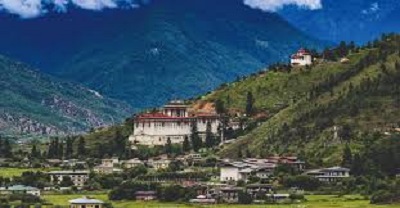 These are the places near Phuentsholing, Jaigaon that you can explore within two days.
Bhutan Gate
This is literally the entry point of Bhutan from Jaigaon, Alipurduar. It is in this place that you will be required to issue a special permit for visiting Bhutan. The area of Phuentsholing starts right after the Bhutan gate. The gate looks magnificent with paintings done all over also on the wooden pillars. Engravings of the dragon are something that you will find in almost all the architectures in Bhutan.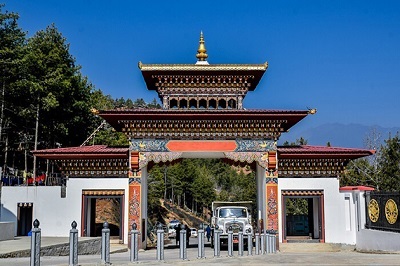 Zangto Pelri Lhakhang
Zangto Pelri is a Buddhist Monastery which is centrally located in Phuentsholing and a fine example of the antique structural design of Bhutan. Built-in 1990, this monastery has the houses of several Buddhist monks and gurus who have been meditating here for a long time. If you visit this place, you will discover the true meaning of life due to the wonderful view that you will get surrounding it. You can actually see the entire Phuentsholing from this place. So make sure you ask your tour operator to include this destination in the Bhutan tour package from Siliguri.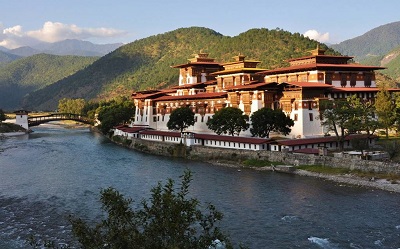 Amo Chhu Crocodile Breeding Centre
If you have a knack towards wildlife, you might want to take some time out to visit the Amo Chhu Crocodile Breeding Centre which is situated beside the Amo Chhu River which flows through Phuentsholing and enters India through West Bengal. This centre was built to preserve the endangered species of crocodiles and gharials.
Karbandi Monastery
Also known as Karbandi Goemba, it is situated above the valley surrounded by beautiful coniferous trees. It is a religious shrine that is believed to bless infertile couples with children. It has a garden festooned with prayer flags. The Karbandi Goemba has four large statues of deities that are worshipped in Buddhism. And the best time to visit the place is late afternoons – evenings. The Bhutan tour package from Siliguri mostly includes this place in their list of destinations.