Planning for a trip to the Royal Kingdom of Bhutan? If so, then you have visited the ideal place. Go AV tours provide tour packages for the beautiful country of Bhutan. We give you premium services on our tour packages including cab service in Bhutan under the most budget friendly rates. So let's come forward to discuss some points and services regarding our tour packages in this blog.
Bhutan: The Last Shangri-La
Nestled in the mystical Himalayas this small kingdom of Bhutan lies between China and India. It is an absolute paradise with magnificent offerings from scenic landscapes to mesmerizing views, cultural traditions to architectural heritages and biodiversity to natural conservation, the country has it all. It is one of the most unique destinations on earth. This is the only country that has a carbon negativity rule. One and for all it is a haven on earth destination. Bhutan is an easily accessible country, you could fly by air services or hire car rental and cab services in Bhutan. But taking a road trip to Bhutan from the neighboring country of India can be one of the most euphoric experiences you might have ever felt. Cruising along the highs and lows of the mountains and valleys you could experience true serenity that can make your trip a memorable and a worthy one. This is a country offering major tourist attraction attributes from sightseeing destinations to thrilling adventures, your holiday in this country can be exciting and very joyful.

Take your Adventure Soul on a Wonderful Ride
As you travel around you may be in need of cab service in Bhutan ,you cannot travel on your foot all along. So the best way to travel inside Bhutan is using a cab service. Cab services in Bhutan are widely available and offer a convenient and comfortable way to travel. They are also a great option for those who want to explore the country at their own pace. There are many tour operators and local cab services that offer a pleasurable ride. But be smart and hire only the best.
One of the reasons Bhutan is so popular among visitors and travelers is its sightseeing spots. The country itself is a natural ,cultural heritage and provides mystical places you could visit. You get the best experience of peace of mind as you travel into these places. Sightseeing in Bhutan is a unique and unforgettable experience. Bhutan offers the best sightseeing spots and some of these sights are as follows.
Paro Valley: Known for the beautiful traditional houses, rice fields and stunning temples. The valley offers the best of Bhutan culture and history. With all the famous heritage you get to hike toward the Taktsang Monastery( Tiger's Nest).This is an iconic tourist spot and many other famous monasteries such as Rinpung Dzong and the Kyichu Lhakhang.

Punakha: This is another must see destination in Bhutan as the district offers the best rivers in Bhutan The Mo Chu river and The Pho Chu and on the bank of the river lies an ancient beautiful Punakha Dzong. This is an absolutely beautiful massive fortress located on the confluence of the rivers.

Thimphu: This is another major tourist attraction as the district is the capital of the country where modernity and culture can be seen blending perfectly. For the most exquisite experience of Bhutan you could visit Thimphu.
Sightseeing in Bhutan is an unforgettable experience that should not be missed. Using a cab service is a convenient and comfortable way to explore the country, and it allows you to see the most popular tourist destinations.
A Pleasant Tour (Cruise the Kingdom)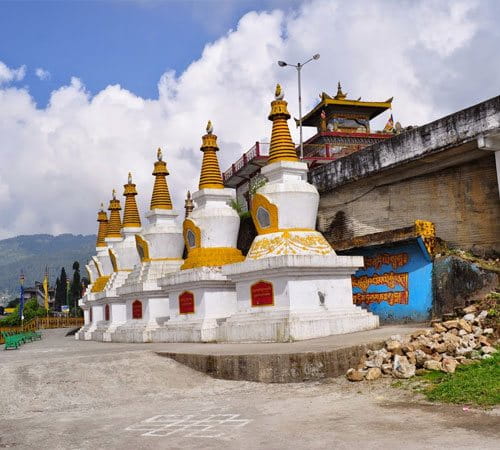 Taking a road trip to Bhutan is an exciting and unique way to explore the small Himalayan kingdom. Bhutan is known for its stunning natural beauty, rich culture, and friendly people, and a road trip allows you to experience all of these things firsthand.
One of the best things about a road trip to Bhutan is the journey itself. The winding roads and breathtaking views make for an unforgettable experience. The drive through the mountains offers a glimpse of the country's rugged terrain and diverse landscapes, including lush forests, snow-capped peaks, and rushing rivers. The drive also gives you a chance to see the traditional Bhutanese houses, which are made of stone and wood, and the traditional Bhutanese architecture. Taking a road trip to Bhutan is an exciting and unique way to explore the small Himalayan kingdom. The journey itself offers breathtaking views and a glimpse of the country's rugged terrain and diverse landscapes. Keep in mind that you will need a permit and a valid driver's license, the best time to visit is during the spring and fall and popular destinations are Paro Valley, Punakha Dzong and the Tiger's Nest Monastery. With a road trip you can have a unique and memorable experience that you will never forget.
Hire your best Bhutan tour packages and Car rental Services from Av tours and Travels and Relish the excitement, euphoria and uniqueness of this mystical land of Bhutan With Go AV Tours now.