'Never measure the height of a mountain until you reach the top of it. Then you will see how low it was.'
The most mysterious part of the great Himalayan Mountains is, perhaps, located in Bhutan, interesting, no?
Also known as the 'Mountain Fortress of the Gods', the only surviving Buddhist kingdom, i.e. Bhutan is home to some of the highest mountain peaks in the world. The fascinating mountains of Bhutan define its 3 main geographic zones-
The snow-capped Great Himalaya in the north.
The Lower Himalayan Range in the east.
And the hilly Sub-Himalayan Range.
Bhutan's Most Eye-Catching Mountains!!
Naturally, your Bhutan trip along with best tour packages remains incomplete without a salute to the many renowned summits of the region. So let's have a look to know about-
1. Gangkhar Puensum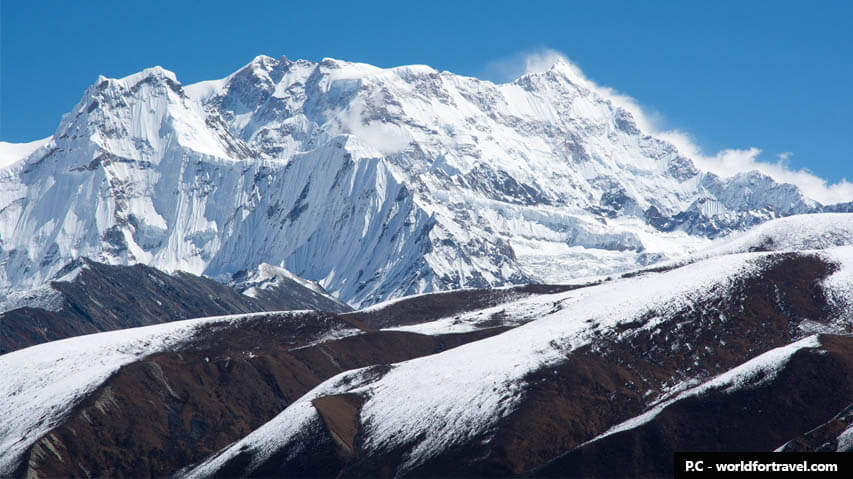 It is the highest unclimbed mountain in the world which proudly stays in the list of Bhutan high mountains. If you are trekking from Thimphu towards the gigantic Gangkhar Puensum and the vast valley is visible from here which will blow your mind.
Elevation: 7,570 m
Location: Bhutan-China border
2. Jomolhari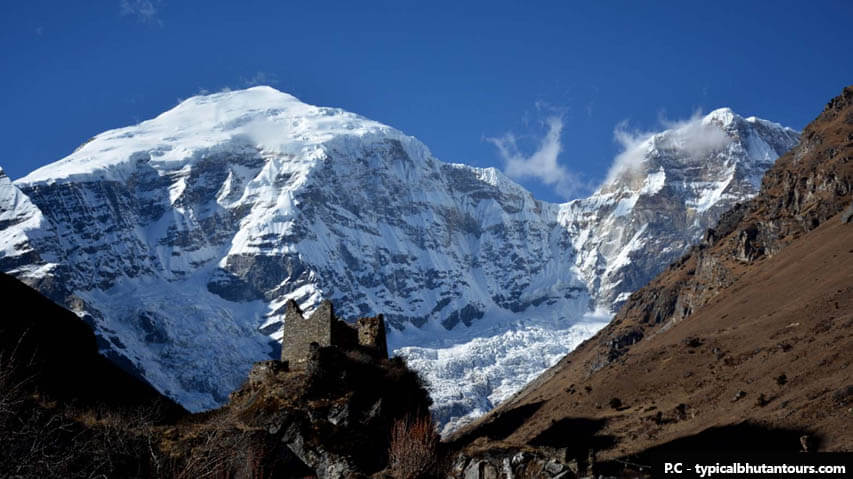 Also known as the "Bride of Kangchenjunga", Jomolhari is another spectacular mountain to be mentioned. When in Thimphu, you can move towards Jomolhari after enjoying the scenic beauty of Paro. Jomolhari is pretty cold, with a temperature -10℃, so, it is advised to bring warm clothes with you.
Elevation: 7,326 m
Location: Thimphu, Bhutan
3. Kula Kangri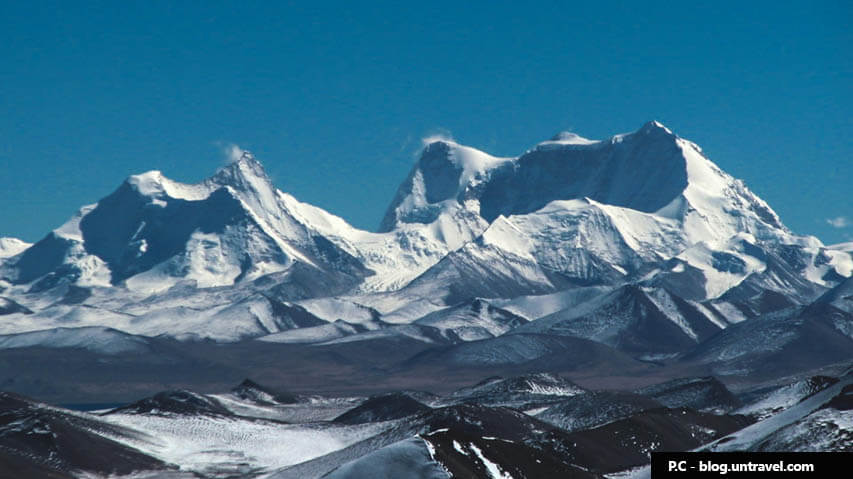 It is a part of Northern Bhutan. If you are traveling to Nepal, it would be more easy for you to discover the beauty of Kula Kangri.
As you know, Kullu valley of Nepal is famous for its jaw-dropping natural beauty, thus going to Nepal you should visit Kula Kangri to take Bhutan Mountains pictures. Wow! Two beauties altogether!
Elevation: 7,528 m
Location: Bhutan-Tibet border
4. Mount Jichu Drake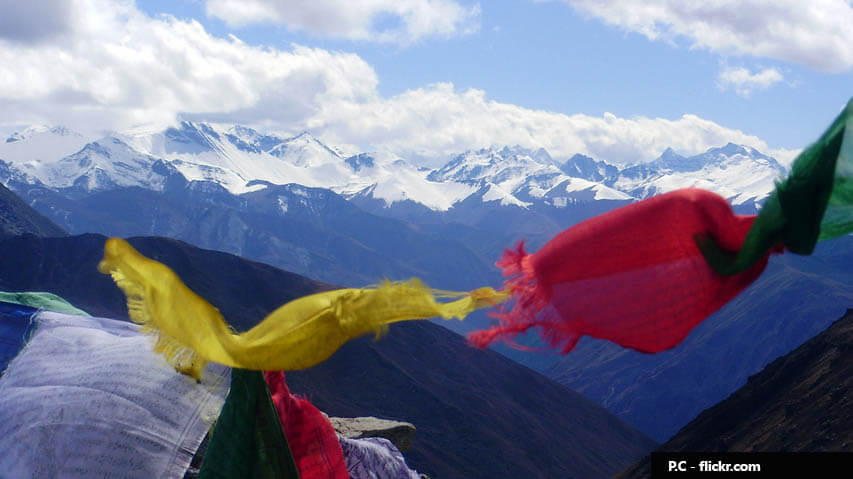 You can visit Jichu Drake from Jomolhari Mountain as both peaks are companions to each other in Paro. As Mount Jichu Drake is near Jomolhari, it's quite obvious that if you plan a trip to one of these mountains, it would be much fun because you can switch from one mountain to another.
Elevation: 6,989 m
Location: Bhutan
5. Tongshanjiabu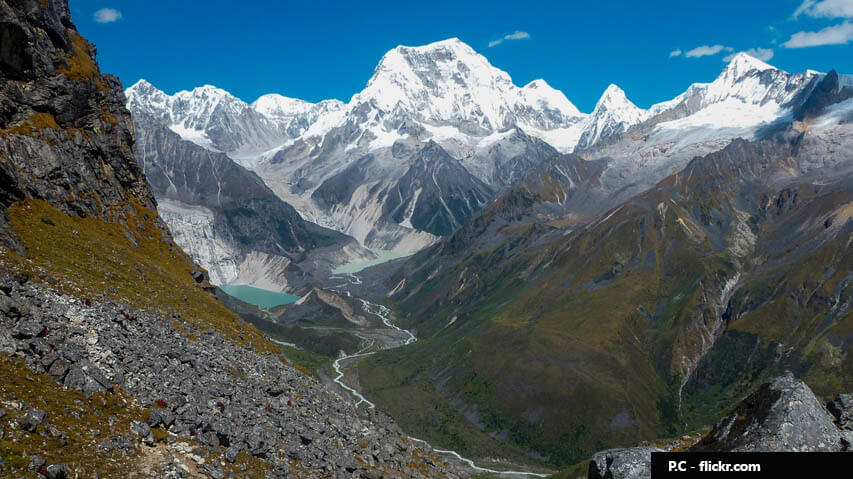 Bagging the position of 103 among the world's largest mountains, Tongshanjiabu has never been officially climbed. The reasons for Tongshanjiabu being mostly restricted are its dangerous steep and it always covered with snow. Happy to hear that? Really amazing!
Elevation: 7,207m
Location: Bhutan–China border
6. Black Mountain
Black Mountain lies between the Mangde River in the east and Sankosh River in the west. If you are traveling via the road between Punakha and Trongsa Dzong, you can enjoy the charismatic view of this mountain range.
Elevation: 3,370 m
Location: Southern spur of Assam Himalayas in Bhutan
7. Liang Kang Kangri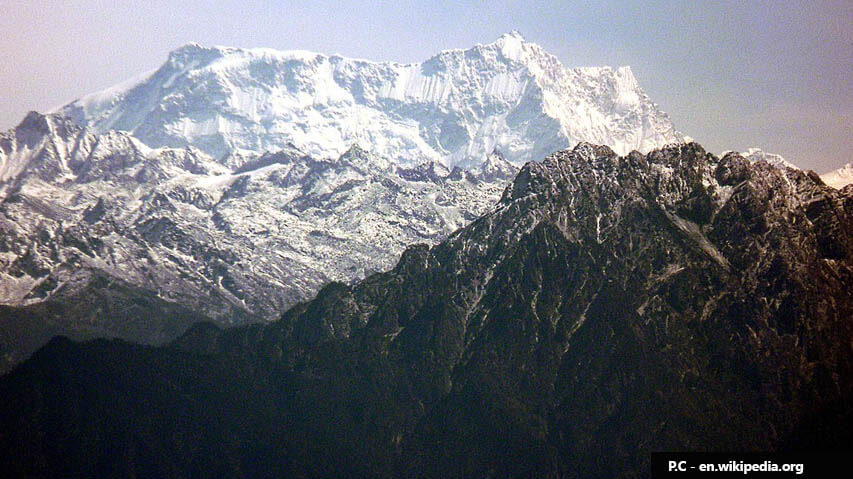 Securing a 2nd position in the top-most mountains, Liangkang Kangri is a mountain peak in the Himalayas at the southeastern end of Bhutan.
Elevation: 7,535 m
Location: Bhutan–China border
Basically, Bhutan consists of many high & low Range Mountains and there is a lot to explore, experience, as well as to discover. Every picturesque beauty here is worth your time and for sure it is a lifetime experience in this beautiful country.