Bhutan is a magical land of beauty and serenity and Phobjikha valley is one such beauty which is defined as breathtaking in the land of happiness all over the world.
A beautiful chance of discovering Phobjikha valley:
One of the famous destinations of Bhutan is the Phobjikha valley which is famous for being in the shape of a bowl which is situated on the western slopes of the Black mountains.
It is the winter home to a group of black-necked cranes which arrive every year from the Tibetan Plateau. While setting close to the nature of Bhutan it is one such beauty which has been stolen by mankind is one of the most remarkably attractive glacial valleys in Bhutan.
Best time to visit:
The best time to visit Phobjikha valley is from October to December as the day temperature rises from 5to 8 degrees. The weather during the day is quite clear and it is the aptest weather condition for visiting this valley. The rainy season and extreme cold weather seasons must be avoided.
How to reach:
Phobjikha valley is located at a distance of 82 kilometers from Bhutan. It takes approximately 3 hours and 1 minute to reach by booking taxi services in Bhutan for a safe and fast drive.
But the best possible way is marked below to plan your journey to the valley easily:
Turn right towards Wangdue Phodrang-Trongsa Highway
Then continue towards the same highway
Turning slightly left it becomes Bumthang-Ura Highway
Turn left then right
Again turn left
Then slightly left
Later reach Phobjikha valley, Wangdue Phodrang, Bhutan
The climate of Phobjikha valley:
The valley covered by Himalayan Mountain ranges experiences heavy snowfall. The valley also gets covered with snow during January and February. Hence, it forces people to shift to some place of pleasant weather conditions.
The reasons behind visiting Phobjikha Valley:
There are many reasons to visit Phobjikha Valley. The best among them are given here.
Let us have a look at these beautiful reasons for which people visit Phobjikha Valley:
You can experience incredible natural scenery.
There are cheap hotels and resorts.
You will have choices of beautiful Bhutanese farm houses to stay.
Indulge yourself in good hikes and treks.
Experience the Bhutan rural lifestyles.
You will love camping in open space.
Capture the best views of Gangtey.
These points will surely compel you to travel to Phobjikha Valley with the best cab services in Bhutan for a splendid vacation this time.
Exciting things to do in Phobjikha Valley:
It is true that Phobjikha Valley is one of the best destinations to redefine the beauty of Bhutan but there are undoubtedly many other things to do or attractions to see while your visit to the valley.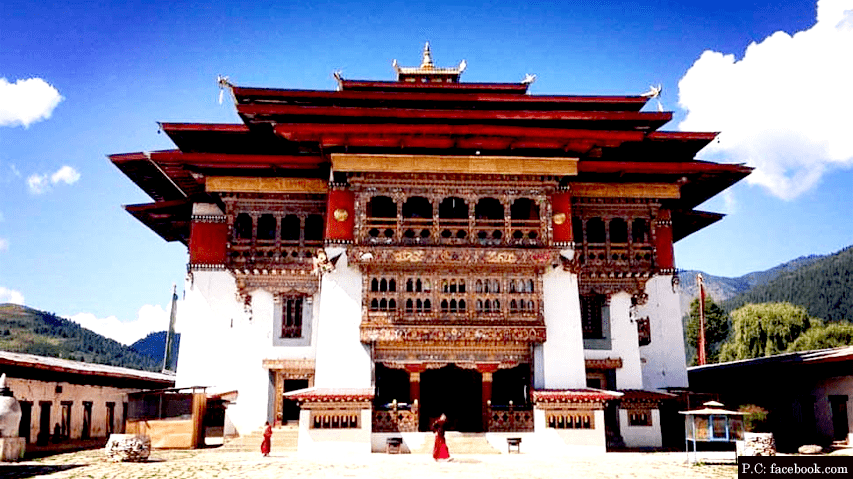 It is a 17th-century Buddhist monastery which is situated at the top of the valley. Monks inhabit it during the summer months and the locals will give you a warm welcome.
Activities to do:
You can sit and enjoy the sound of the prayer
Indulge yourself in the evening prayer ceremony
Black-necked cranes:
The black-necked cranes migrate to Bhutan from Tibet where they breed and it is a treat to watch these cranes. The locals believe that they encircle the Phobjikha Valley and Gangtey Monastery thrice a day during their stay and also while returning.
Activities to do:
Take a view of the cranes doing the fantastic trick if you visit in October to mid-February
Experience the weather of the area
Gangtey Nature Trail:
It is a 4 kilometers long trail journey which is located at an elevation of 2900 meters. It is another route to reach the monastery. On the way, you can see the forest and some picturesque scenes of Phobjikha valley.
Activities to do:
Walk through the road of the rugged terrain.
It is true that you do not need to take a specific trail instead you can take any route to explore this beautiful valley which will also take you many offbeat wonders of Bhutan.
Take part in the festivals of Phobjikha Valley:
In Phobjikha Valley there are few festivals held which gives significant attractions for visitors to travel to this valley.
The Black-Necked crane festivals held every year on 12 November
The annual Tshechu festival which is held in the Gangtey Monastery
These festivals are a unique feature of this valley which attracts many foreign tourists.
Getting adventurous in Gangtey trek and Phobjikha Valley trek:
For all those people who love to venture on an easy trek and enjoy the surroundings of nature then Gangtey trek is one such option to do while visiting Gangtey Valley. This trekking will take you the Phobjikha Valley. You can also see the Gangtey monastery while crossing the pass.
Phobjikha Valley trek is also a popular trekking option which takes three days to complete which is also a part of the religious tourism or ecotourism which is promoted by the Bhutan Government.
Visit the valley to experience the beauty of nature
Travel to one of the most famous valleys of Bhutan which will let you experience an adrenaline rush and make you re-visit Bhutan once again for a short journey to the Phobjikha Valley which will worth a detour.