Passing over sheer cliffs, beautiful fir forests, and green pastures, the road approaching Mongar is one of the most spectacular journeys in the country.
Mongar-'Hidden Gem of Bhutan'   
Perched at an elevation of 4,000m, Mongar is the most prominent villages of Eastern Bhutan. Located on the road between Thimphu and Trashigang, Mongar is home to some of the newest Dzongs in Bhutan. Built as early as the 1930s, these Dzongs maintain the traditional style of architecture and were built using the same methods, where nails and drawings were not used in construction.
Are You Little Bit Confused About the Route of Mongar?
Nearest Airport-Paro International Airport is the only functional airport in Bhutan. At the airport, you can opt for taxi services in Bhutan up to Trashigang. And then you will get several buses to reach Mongar.
Distance from Trashigang to Mongar- 74.5km
Nearest Railheads- New Jalpaiguri Railway Station and Hasimara Junction
At these stations, you will get several hired taxis to reach Mongar via Phuentsholing & Trashigang.
Magical Charm of Mongar Tsechu!!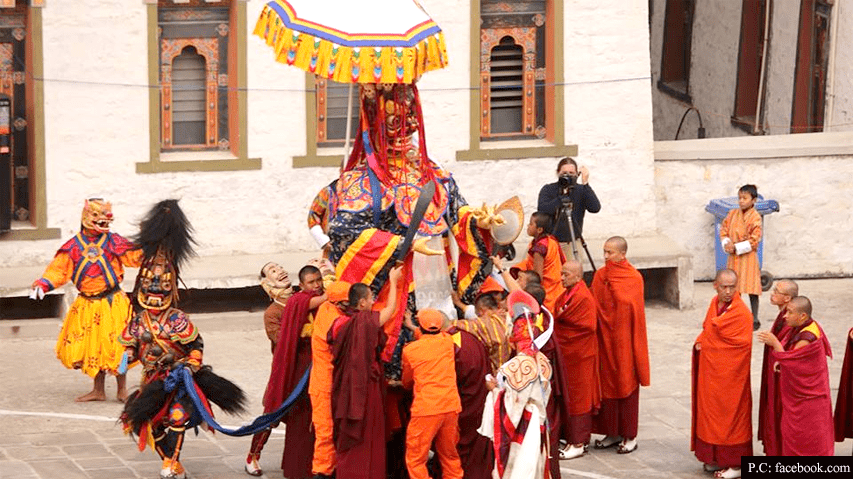 While you are in Bhutan, you should not miss the opportunity to visit Mongar, especially during Tshechu time. The 3-day annual event is organized in November every year is perfect for those who love the culture and tradition of Bhutan. The unique features of this festival are-
Devotees from nearby places gather at the courtyard of the Mongar Dzong to witness the cultural dances i.e. masked dances.
Masked dances are considered to be a significant part of religious culture & tradition in Bhutan.
Every Bhutanese believe that a person is liberated upon witnessing the sacred masked dances.
Local people dress in their finest attires and pack lunches to watch as well as enjoy the dances.
Start Date of Mongar Tsechu- 15th November 2018
End Date of Mongar Tsechu- 18th November 2018
Although there are many traditional festivals keep happening in different parts of Bhutan, Mongar Tsechu is the most exquisite and unforgettable one among them. Avail taxi booking in Bhutan to visit this enchanting event to get the true essence of Bhutan in every way.
Popular FAQs-
Q. What are the nearby hotels to stay in Mongar?
A. The most famous nearby hotels to stay in Mongar are Druk Deothjung, Lingkhar Lodge, Wangchuk Hotel etc.
Q. What are the famous sightseeing places in Mongar?
A. The most iconic sightseeing places in Mongar are Zhongar Dzong, Dramtse Lhakhang, Yagang Lhakhang, Jarung Khashor Chorten, Ugyen Dorji Paper Factory etc.