Bhutan is known best to the world as the "Last Shangri La" has a rare combination of harmony and accordance amidst a landscape of incredible beauty. It is protected by the mighty Himalayas from the rest of the world. It is a small country landlocked between the Tibet Autonomous Region of China and India. It has a strong sense of culture and tradition that binds its people and clearly distinguishes in the world as one of the last remaining Buddhist kingdoms in the world.
One day trip to Bhutan:
Due to work pressure, people cannot go on a long holiday and in a place like Bhutan a one day trip is not sufficient to travel the whole country. Do not worry, as we are here to give you an easy one day itinerary trip with the reliable car rental in Bhutan to explore it to the fullest.
To explore a part of Bhutan you have to leave early morning and it will be easy to reach Bhutan from Jaigaon-Phuentsholing border within 3 hours as it is very time-consuming. While traveling from Jaigaon you can see road sightseeing and in a blink of an eye, you will reach Phuentsholing.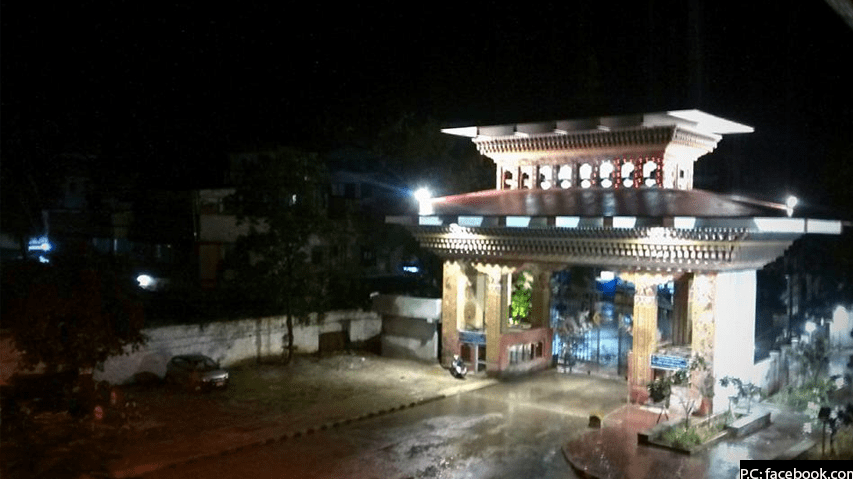 Within that time you can visit a few places in Phuentsholing like Bhutan gate which is an example of exquisite craftsmanship and beautiful wood painting. It is the entry to the country of Bhutan and is a kind of greeting for the visitors. From the Bhutan gate, it is a 4 minutes' walk till Zangtophelri. It is a famous Buddhist temple of Phuentsholing which is decorated with architectures and represents the Buddhist culture of Bhutan.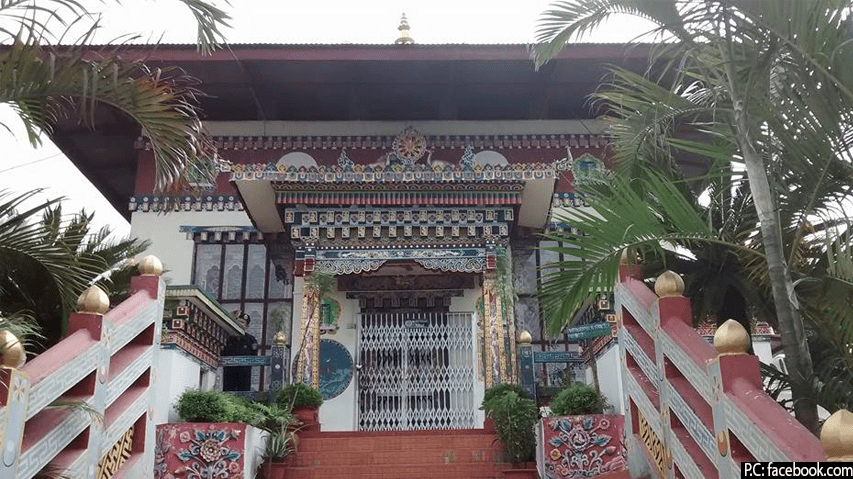 After exploring the beautiful Zangtophelri you can head towards Kharbandi monastery which takes 10 minutes in a car from the Phuentsholing-Thimphu highway. This monastery is another structure which bears Bhutanese Architecture. It is a crucial center between Phuentsholing and Jaigaon which is decked with prayer flags.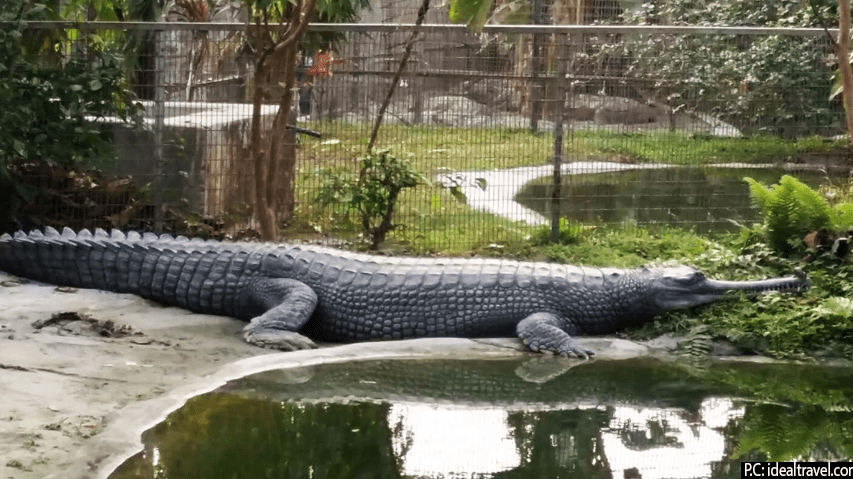 After refreshing your mind and soul and indulging in the prayers of the monastery you can drive to Crocodile Zoo. It will take just 12 minutes with the nature to view. This zoo has become the city's pride and is one of the most visited places to see for the tourists. These crocodiles are a treat to watch when they are fed or cleaned by the caretakers.
In the afternoon you can have lunch in some restaurants nearby and leave for Paro which is a 4 hours journey because without a hiking trek to the Tiger's Nest monastery will make your trip incomplete.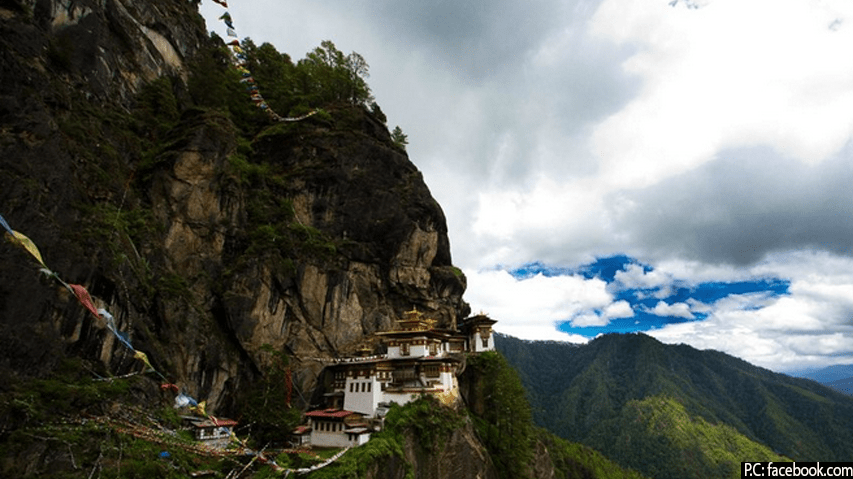 After reaching Paro you can see the beautiful Tiger's Nest monastery by hiking up to the winding roads of the monastery. On the way, you can see food stalls, fluttering prayer flags and can take a few minutes break at the cafeteria and finally reach the monastery. It was blessed and sanctified as one of Bhutan's most sacred religious sites. It hangs on a cliff and stands above a beautiful forest of pine and rhododendrons.
What type of car is available in Bhutan?
There are many travel agents who offer car, taxi, buses or coaches to explore Bhutan across the country or at the entry point for the locals and tourists.
Toyota Prado
Toyota Innova
Hyundai Santa
Tata Sumo
Hyundai Tucson and many more
Benefits of car rental services in Bhutan:
Car rentals are an option used by travelers more and more in this generation to avoid extra charges from one place to other. But if you have not chosen the Shangri La car rental then here are some advantages.
Freedom of movement
Money Saving
Comfort
Quality of life
Comfort
Affordability
Low-cost traveling
Type of car fare in Bhutan
| | | | | | |
| --- | --- | --- | --- | --- | --- |
| Vehicle Type | Driver Allowance | Seater | Per Km Rate | Fare | Included Km |
| Small budget segment/ car type vehicle | INR 200 | 4+ Driver | INR 9 | INR 1,500 | 50 Km |
| Mid-large segment vehicles | INR 300 | 11+Driver | INR 17 | INR 3,000 | 50 Km |
| Luxury vehicle  range | INR 400 | 4+Driver | INR 40 | INR 4,000 | 50 Km |
| | | | | |
| --- | --- | --- | --- | --- |
| SECTORS | 4 Pax Car | 7 Pax Sumo | 9 Pax Innova/Tavera | 11 Pax/Seats |
| Half-Day Thimphu Tour (Day 1) | INR 1,350 | INR 1,600 | INR 1,800 | INR 2,200 |
| Full Day Thimphu Tour (Day 2) | INR 2,700 | INR 3,000 | INR 3,400 | INR 3,800 |
Best month to travel in Bhutan:
The months of October to December are the ideal time to visit Bhutan as the air is clear and fresh with sunny skies. January and February are colder but from then until the month of April the climate remains dry and pleasant and in late springs the famous rhododendrons bloom and flood the valleys with color. In the month of May the humidity increases and from June to September the monsoon rains cover the mountains.
Visa and permit information in Bhutan: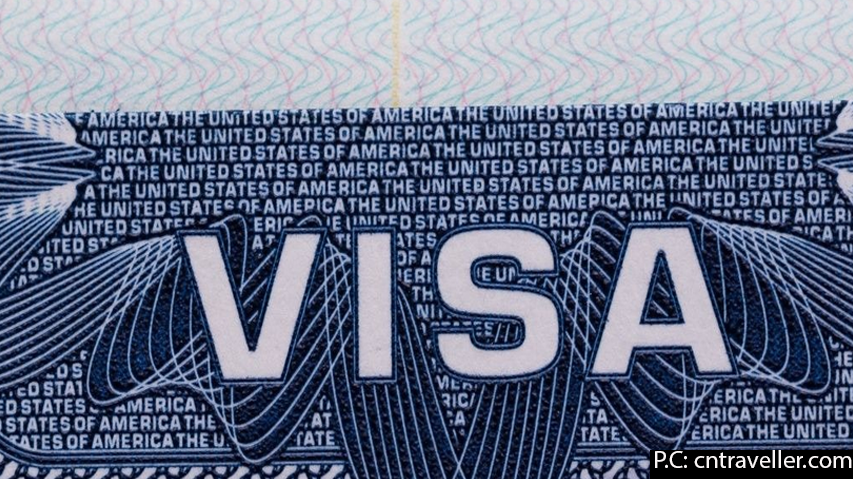 As we all know that Indians do not need a visa for traveling to Bhutan but if you are traveling to Bhutan by road then an entry permit is needed. You can avail of the entry permit from the Phuentsholing immigration office which is valid to visit Thimphu and Paro. However, a special area permit is needed to travel to other places in Bhutan.
Driving rules for Bhutan drivers: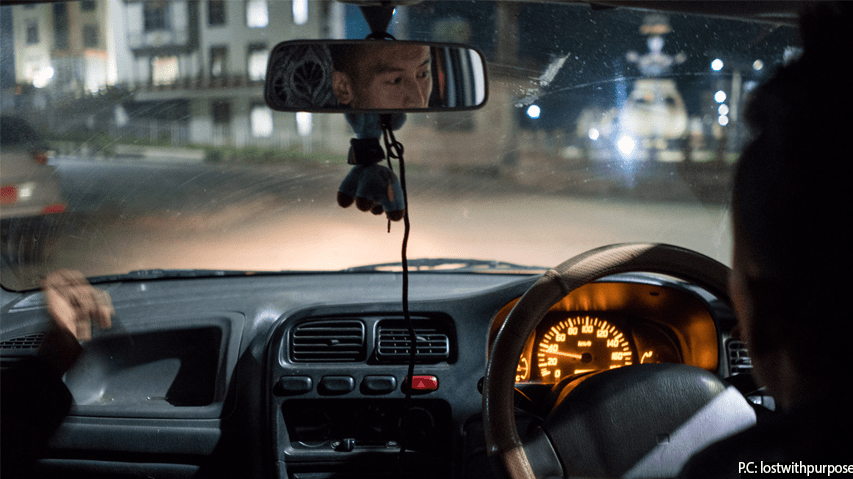 There are certain rules based on which the drivers can drive safely in Bhutan even though there are no traffic lights.
Uphill traffic gets more preference
If someone gives the right indicator it means 'do not overtake'.
If it is left indicator it means to move ahead.
Do not use high beamed light at night.
Always stay on the left especially during at turns.
Use the horn to the minimum.
When you reach behind a car during the night, you must switch off the headlights and turn on the parking and fog lamps to avoid any reflection of your light on the other car's rearview mirror.
A beautiful trip completes with good cherishing memories
In the evening you can return back to your hotel and spend some time in leisure for your departure the next day. This country has magical mysteries stored in for you to see which will take ample of time. So while returning back to your city you can take back some beautiful memories with the desire of returning to explore this beautiful country once again.