If you have planned a trip to Bhutan, then you must be aware that the country authorizes only two modes of accessibility. One is by air, and other is by road.
If fights to Bhutan are unobtainable due pre-reservations, you can avail the alternative of a road trip with taxi services in Bhutan. You can find shared vehicles while you're in Bhutan.
But, if you seek comfort and convenience of traveling, then you can get it all with Bhutan taxi service at lucrative discounts and fares.
Road tripping to Bhutan? Make it better with Bhutan taxi service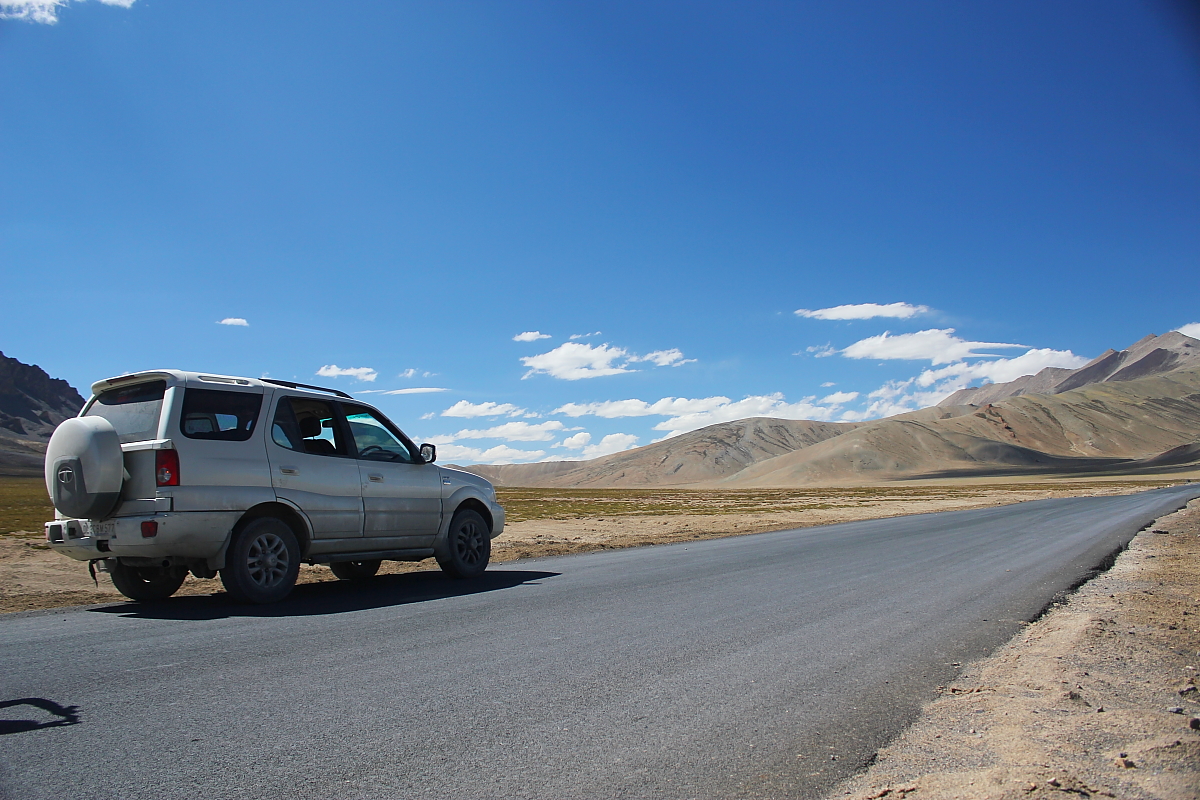 If you have made up your mind for a road trip rather than flying to Paro, then you've picked the right decision!  Road trips offer a plethora of sightseeing as you traverse the straight roads and the silent forests covered by tall trees until you reach Jaigaon, the border town of West Bengal in India and Phuentsholing.
The travelers that seek to measure the road will have to pass through Phuentsholing, the only gateway town to Bhutan that authorizes the accessibility to Bhutan (exception if you fly to Paro).
You might certainly worry about the fact about the transport that will help you complete the entire journey! As far as shared vehicles are concerned, they never offer the services apart from transfers from one certain point to another one.
So, if you have planned for a road trip from Phuentsholing to Thimphu, then you can make it happen in an instant, or as per your convenience with Bhutan taxi service.
Why choose Bhutan taxi for road tripping from Phuentsholing to Thimphu? 
If you want to discover the best of the intriguing kingdom, then discover it with a road trip! You can plan your travel but you can make it actually happen with getting out of your house.
And as far as transport is concerned, you deserve the best. So, while you think of road tripping to Bhutan, think of Bhutan taxi, the trust, and choice of the thousands of road trippers, wanderlusts, travel fanatics, etc.
You can enjoy the superior quality services as per your preferences. They're on-time, highly organized, and offer best deals and discounts on each booking.
The facilities you can avail of their easy Bhutan taxi booking procedures include:
1. Highly organized trip
2. On-time, prompt taxi service
3. Pick up and drop as per your time and convenience
4. Sightseeing tour
5. Cheapest taxi fare in Bhutan
6. Complimentary as water bottles, snacks, tea/coffee maker
7. AC/ Non-AC, and wide range of ultra-modern vehicles to choose from
8. Easy booking process
9. 24*7 assistance and guidance throughout your trip
10. Courteous driver
11. Halt at major sightseeing, historic places for photography
12. Emergency services or taxi availability
13. Local pickup and drop
14. Airport/ Railway station transfer
15. Last minute booking and cancel
Phuentsholing to Thimphu with taxi fare details
While availing taxi services from Phuentsholing to Thimphu taxi, you can also gain the benefit of lucrative discounts on fares. The maximum Phuentsholing to Thimphu taxi services fare is Nu. 2, 400. However, the prices may differ according to the peak season, or the offseason, or fluctuation in fuel prices and the type of vehicle you choose.
Taxi service for full day sightseeing in Bhutan with fare details
Let your road trip be a memorable one with taxi services in Bhutan. Whether you're a solo backpacker, a group of travel fanatics or on a luxury trip with your ones, you're in the right place! You can choose from a wide range of luxury vehicles to choose from, and you need not worry about the fares because they offer the lowest fares in the industry.
Bhutan taxi fare charges
Toyota coaster bus: Nu. 7,000 per day
Toyota Hiace bus: Nu. 5,000 per day
Toyota Innova: Nu. 3,500 per day
Hyundai Santa Fe: Nu. 3,500 per day
Toyota Prado: Nu. 5,000 per day
Note: Bhutanese currency, Ngultrum (Nu) is equivalent to Indian Rupees (INR). Have a happy road tripping!