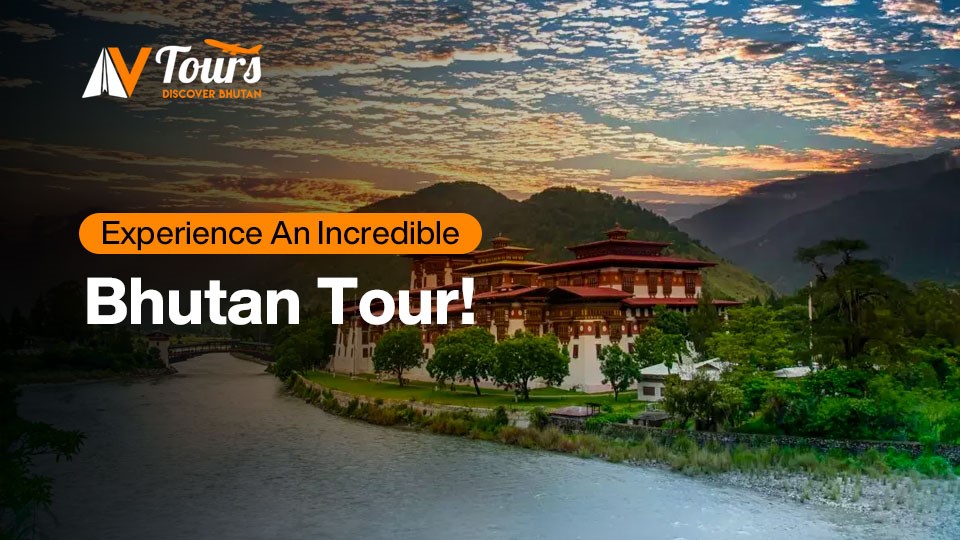 Car rental services in Bhutan for experiencing an incredible sightseeing tour!
Planning a sightseeing tour in Bhutan with AV tours ( car rental service in Bhutan ) ? .
Discover and embrace the thrill of exploring the off-beat places in car rental services in Bhutan. Find your peace and happiness while going beyond the restrictions of crafted itineraries.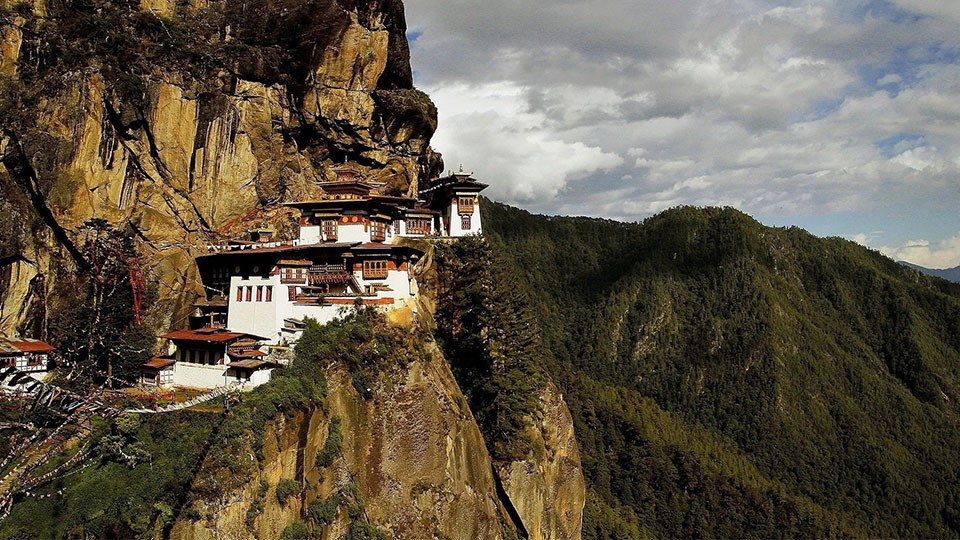 With a reliable transport service provider , grab the best deals on car rental service in Bhutan like never before. Book your tour now for an incredible road-trip experience at Av tours and travels.
Why Choose Us AS A CAR RENTAL SERVICE IN BHUTAN ?
Diverse Destinations – AV TOURS ( CAR RENTAL SERVICE IN BHUTAN ) .
We offer you destinations that are entirely mesmerizing . We have a vast range of activities awaiting for you to fill up your vacation and add a colorful happy memory.
Value for Money – AV TOURS ( CAR RENTAL SERVICE IN BHUTAN ) .
You will be served with the true worth of every single penny . You spend with a souvenir of special and quality moments which shall remain encrypted in your memory for a lifetime.
Safety Based – AV TOURS ( CAR RENTAL SERVICE IN BHUTAN ) .
Av tours and travels will ensure your safety in every aspect . You will be in the company of trained professionals throughout your Trip.
Techno-ward – AV TOURS ( CAR RENTAL SERVICE IN BHUTAN ) .
We stay ever forward technology-wise as we update it with the latest . With the help of our professionals whose sight never misses a single movement in the market . Which ultimately keeps us forward.
Car rental services in to fulfill the joy of a mesmerizing road trip to Bhutan .
A specialized Car Rental Service would be the perfect companion for your holiday to the Royal Kingdom of Bhutan. A mesmerizing road trip to the land of the thunder dragons. A life changing trip around the mountain ridges and valleys with its mystic beauty and fascinating tales.
A country that offers a blend of culture, traditions and natural beauty . Bhutan is surrounded by 70% of forest land . Bhutan shows the world how to preserve nature and maintain peace and harmony. Travelling is all about exploring new places and that makes renting a car the best option in comparision to others.
A unforgettable car trip to the paths of the kingdom. The pristine beauty of Bhutan with its lovely people can give you the most cherished moments in Bhutan. To experience the beauty of nature one must choose the roadways which you can get from Jaigoan. To travel Bhutan it is better to rent a full car on daily basis and visit different places .
Don't worry, you have made a great choice; we have the instant solution for car rental services in Bhutan.
For locals, visitors on vacation, tourist, business travelers, or anybody else needing a ride . AV Tours and Travels provides immediate and ideal cab service in Bhutan at very affordable rates with the best destination.

If you want a smooth trip to Bhutan then must hire car rental services in Bhutan from AV Tours and Travels . Our contact detail is given below.
Address- RP Center, SBI Building, Near Bhutan Gate, Dist. Alipurduar – 736182, WB
Contact Number- (INDIA) +91 97359 07558, (BHUTAN) +975 7761 3168
Mail id- avtourstravels2017@gmail.com, suniltamangbhutan@gmail.com
Considering hiring a dedicated car service to give you the independence of travelling and exploring. Act smart and choose the best car rental service in Bhutan.
With countless happy customers all across the world, the company can provide its field executives with more efficient services. The Land of the thunder dragons waits.
Beautiful Places Of Paradise to Visit with Car Rental Services In Bhutan .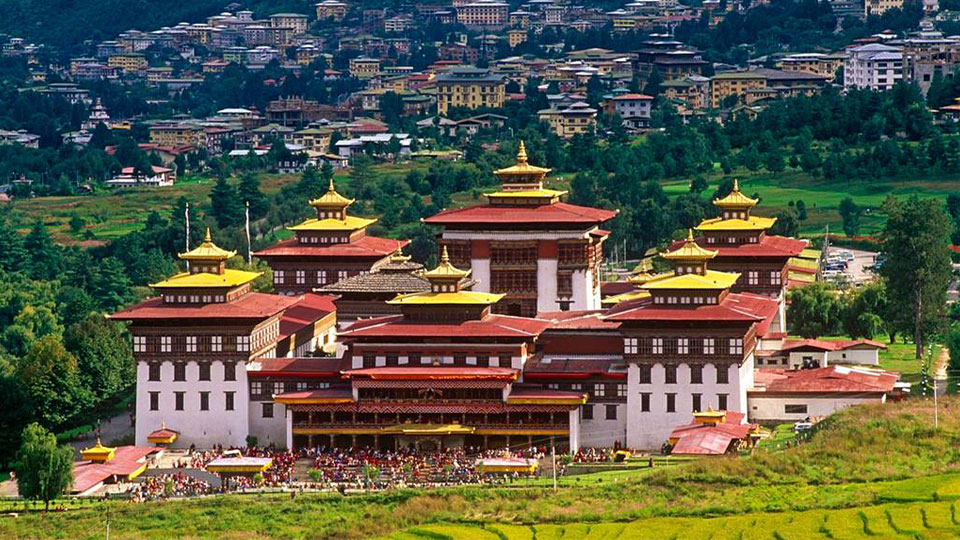 Paro
With the car rental service you can visit the town of Paro, Nestled in the Paro Valley is a small town with its historical building, sacred sites spread over it area is at an elevation of 2200m and about 10kms outside Paro is the famous Paro Taktsang (Tiger's Nest) a Buddhist monastery and hermitage.
Thimphu
The largest city know as the heart of Bhutan is the capital city of Thimphu an intriguing destination. With car rental services you can cruise through the beauty of the city to witness both cultural traditions and modernity as the city referred for hosting the best nightlife in the country.
Haa Valley
Mountains whisper secret to their closest acquaintance. But to listen to them you must cruise to embrace them with Car Rental Services .The valley is a nestled paradise in the connecting Paro, Chukkha and Samste Districts of Bhutan. To reach the valley one has to traverse Che-la-Pass. Its is from the valley that you get to see the magnificent views of Mt .Chomolhari & Jichu Drakey. The town itself known for its ancient tradition and rituals legacy. This would be the perfect place to experience Bhutan's culture.
Royal Manas National Park
Covering with the vast forest ,beautiful conservation showpiece and genetic depository of valuable plants lies the oldest national park of Bhutan. With Car rental service you can enjoy a vast majority of habitat in the lowland tropical forest to permanent ice fields.
Dochula Pass
With car rental services book a trip around the incredible Dochula Pass which lies on the way to Punakha to see the famous 108 chortens in presence of 3 layers constructed in the memory of the brave soldiers who sacrificed their lives to protect the country.
Things to remember while booking a car rental service in Bhutan
A journey like never before as car rental services serves you an credible experience.
Starting from 23rd September 2022 travelers can take the most beautiful and memorable drive along the valleys and ridges of the majestic Kingdom of Bhutan. A country where spiritualism and prayer is the essential part of daily livelihood. Being the only carbon free country in the world.
The country itself has cherished the past while looking into the future. With its rich traditional and diverse culture comes a major protocols to follow while travelling are
You can go anywhere in the country with charges of 250kms per day.
Parking on roads is strictly prohibited as it has narrow roads
The country has no traffics lights hence giving way to emergency vehicles and government authorized vehicle is mandatory
Bhutan Tour Package to wander into the land of Thunder Dragons.
Finding peace within yourself and to give a break to your monotonous life book a Bhutan tour packages to the Royal Kingdom. Bhutan is the world's only remaining Buddhist monarchy, perched in the Himalayas. Bhutan draws visitors from all over the world because of its distinctive environmental , traditional and cultural features.
The Bhutanese people are said to be the happiest people of the world . The country itself is so much more than that. There is something truly magical about Bhutan, the simple yet peaceful mesmerizing kingdom . Bhutan manages to touch our soul, balm with peace and the favorable climate, breath taking views ,vast history of culture .and the majestic monasteries of this gorgeous country is in its purest form.
So do you also want to have this wonderful experience . The country tourism is mostly developed and devoted to responsible and sustainable tourism. While talking about Bhutan , Buddhism appears to be an eternal bond that unites the country with its cultural and traditional aspects as one happy destination.
Travelers can not only take pleasure in a relaxing holiday at affordable rates . With the carefully crafted package tour to Bhutan by AV Tours & Travels . They can also take pleasure in its tourist attractions, delectable food, nightlife, and shopping. With so many memorable tourist destinations and experiences . Bhutan came to be known as the "Land of Happiness," as Bhutan is home to the world's happiest people. Browse our most popular travel package to Bhutan and get ready to experience this country's fascinating culture.
The cultural tour to explore Bhutan's distinctive culture, landscapes, and way of life. You can explore historical locations, discover more about Bhutanese customs and traditions . You can immerse yourself in the beautiful environment through Bhutan cultural travel packages.
One can go for homestay experience for a more genuine local culture immersion. Check out the Bhutan adventure trip packages if you love the outdoors and mountains and are an adrenaline addict.
Tour Package Link- https://www.goavtours.com/tour-package/bhutan.php
The most exciting adventures to do in Bhutan apart from enjoying the scenic views of wonders of nature. Apart from the nature if you are adventure seeker and a soul refresher you can enjoy adventures like High ropes and rock climbing, hiking through the Tiger's nest and paragliding though all the valleys. Cycling through the high top roads and low lands and cruising around the beautiful curves of hilly roads for your adrenaline people can enjoy diverse adventure included in Bhutan tour packages
The Covid-19 Pandemic has severely affected the tourism industry of the entire world ,as tourism is still gaining pace.
Known for the last Shangri-la in the Himalayas , A country that has isolated the charm from the outside world over for centuries. It is the isolation that has produced unique cultural and traditional development Bhutan. Explore the country like never before with Bhutan Tour Packages from AV tours and Travels to refresh your soul and to seek the adventures of nature,
Bike Rental In Bhutan to explore the thrill and adventure of the Royal Kingdom
Bike rental in Bhutan offers best offroad bikes to cruise to the unmatched beauty of the Royal Kingdom, that will offer you a panoramic and scenic view of the beautiful places of Bhutan.
Just imagine yourself cruising through the exquisite curves of asphalt and the ups and downs of the hilly windy roads to one of the most mystical place that exist on earth . This small country straddling the Himalayas and for most of the people Bhutan is the joy of travel.
AV tours and travel offers you the best services of Bike Rental In Bhutan with the help of which you can travel the mystical ridges and lush green valleys of Bhutan.
 A mesmerizing bike ride to the picture perfect settings of valleys, mountains, forest and snow peaks is an ordinary feature in the land of thunder dragons.
This beautiful country not only offers the breath taking views of nature but also provides some fun and rewarding challenges through exciting activities along the way. Adventure lovers will have the best adrenaline rush in experience throughout the journey.
Bhutan is an absolute divine place to visit. The country with a vast cultural legacy and with lots of wonders of nature can be visited best in autumn and spring.The country with its carbon free zone and devoid of traffic lights. The blend of cultural tradition and modernity have attracted bikers from all over the world.
The tiny nation is adorned with lush forest cover and snow-capped high peaks. Bhutan, sometimes known as "The country of Thunder Dragons," is breathtaking to free your soul and mind. Make your adventurous bike tour to Bhutan Memorable.
Unquestionably, Bike on rent in Bhutan is the best way to experience the country's pristine, incomparable beauty with a panoramic view. Over a century ago, the elegant fusion of history and modernity began to draw bicyclists.
Associating with AV tours and travels will offers you many choices over the packages of the tour, no matter which package you obtain following thing are going to happen for sure
You can have a look on the various packages we offer .
On tour you can gift yourself unforgettable memories while cruising through the winding mountains and serene valleys.
You can treat your eyes with the lush green forest of this amazing state.
With a bike rental in Bhutan, you may travel over the peaks and valleys and thoroughly take in the natural surroundings of the nation. AV Tours & Travels is the ultimate hub of bike voyages and they offer bike rent in Bhutan. By providing accommodation facilities as well as bike rentals, AV Tours & Travels are always at your beck and call.
What are the main points to keep in mind before planning a Bhutan trip?
Sustainable Development Fee (SDF) in the Eastern part of Bhutan

Tourists from India, Bangladesh and Maldives will now have to pay a daily fee of Rs 1,200 during their stay.
For tourists from other nations, the fee is $200 (around Rs 16,000) each night.
This fee had also been announced in 2019, but could not be implemented because of restrictions during the Covid pandemic.
Customer satisfaction is the most important motive for our agency. We AV Tours and travel believe in giving the best quality tour with the best deals . Due to low population the country the road are mostly empty which feels like we are the only one riding which give a mystical and a serene feeling.
During the tour you can walk into the rich and vibrant culture still living in dances and songs ,you can experience festivals and legends, art and architectures all in a pristine natural setting of majestic mountains and lush green valleys. Every minor things and details are kept in ideal genuine manner and maintaining social authenticity ,so be the guest of AV tours and travel to explore the mighty land of thunder dragon like never before.
AV TOURS ourselves are a group of travel enthusiasts. We adore going on vacation and taking advantage of every chance that comes our way, including seeing new locations, meeting new people, trying new foods, creating new memories, and shopping for trinkets. We have experienced it firsthand, felt it, and liked it, but we were left wanting more. As a result, we had the idea to share the experience while making a living.
The establishment of AV Tours and Travels is the culmination of years of dedication, a great deal of hard work, enthusiasm, and knowledge. In order to provide you with the greatest and the most comprehensive service possible, we have searched far and wide for the best hotels, cars, routes, destinations, events, and everything else. With so many possibilities on the market and even more horrifying tales of people whose vacations were wrecked or who spent their money and time, we will comprehend your situation.
However, you can feel secure working with us because we really think that success comes from having contented customers, thus we will always put our clients first. We welcome your complaints and suggestions because we see them as a chance to improve and better serve you.
Wishing you the best!