Nature blessed us with different seasons and each of the seasons offers things with a lot more surprises. Most of the time people dropped out their tour plan during monsoon and prefer to stay at home but you can it more exciting by travelling towards the kingdom of the thunder dragon. Yes, you got it right Bhutan attracts nature lovers even during monsoon and opens up more scope for exploring the nation which is known for its scenic beauty and pleasant weather. Though travellers plan to visit the country mostly during winter and summer, but monsoon season will give more surprises with the spectacular views and serenity of the Himalayan ranges. It is better to make this monsoon memorable by planning a tour towards Bhutan. It's easy to manage by choosing the best Bhutan tour operators who are ready to offer you attractive packages to spend quality in the lap of Mother Nature. Monsoon season adds more activities and gives you the chance to witness the greenery all around the nation. Let's focus on the places that help you to stay connected with the offerings instead of wasting the season by doing nothing at home.
Things to do in Bhutan during Monsoon
Visit Punakha
It is better to explore the northern part of the country as it receives less rainfall in comparison to the southern part of the country. Punakha located in the north corridor attracts many tourists throughout the year but monsoon makes the destination more pleasant and less humid. You can enjoy the rain by visiting the Dzongs and temples in the town. Punakha was once the capital of Bhutan and is connected with the culture and tradition of the country. Punakha Dzong and Chimi Lhakhang temple are considered as the major attractions of the country. Explore the ancient Buddhist architectural design with the stories that describe many shades of the country.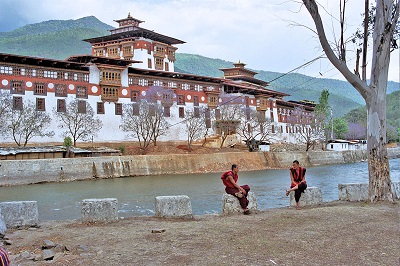 Be a part of the Summer Festival
Since 2012, Bhutan celebrates the Haa Summer Festival with lots of excitement and fun. You too can be a part of this festival that is celebrated every year in July. Haa valley looks beautiful after the rain and the reflection of sun rays in the raindrops over the valley make the ambience more magical. By exploring the rich cultural heritage and getting engaged in traditional sports will make your trip more memorable and worthy. You can taste the local cuisines, enjoy folk dance and Yak ride by visiting Haa valley during monsoon.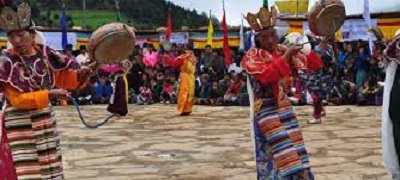 Monsoon in Bhutan can be a better experience by witnessing the mesmerizing landscapes in some of the off-beat destinations like Bumthang and Phobjikha valley. Bhutan tour operators will provide you with valuable information about the destinations and make you prepare for the fascinating expedition towards the land of happy people. It is advisable to carry raincoats or umbrella with mosquito repellents, boots, and synthetic clothes to make your tour more convenient and safe.