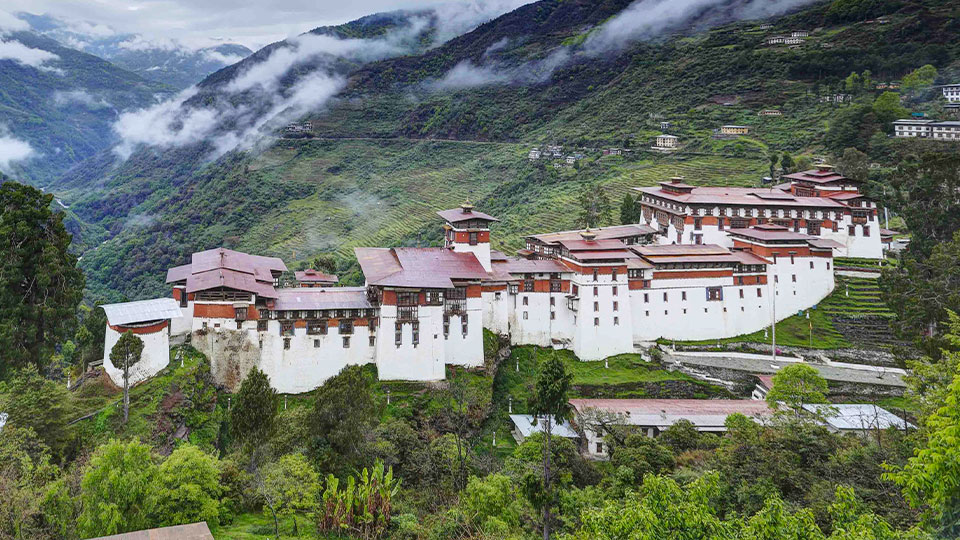 Are you a travel enthusiast seeking for adventures, landscape ,peace, enriched cultures and gathering a blissful memoranda for life. AV tours and travels has come up with the best Bhutan travel package to fulfill your desires and to step into a unique phase of life.
Nestled in the tall rocky mountains and lush green valleys is this majestic himalayan kingdom of Bhutan. A land of happiness with its charm and beauty surpassing the ordinary, shrouded in amazing snow peaks and vast green forest making it the only carbon-neutral country in the world. Bhutan recognized for it diverse culture, rich traditions, mystical picturesque landscapes , unique artifacts and massive architectural fortress. Reputed to be the last Shangri-La the land of thunder dragons certainly is the best place to visit with AV tours and travels for your vacation .
AV tours and travels offers sightseeing along with the complete tour packages, vehicles and guide representative to make your navigation tour a memorable and filled with lots of easements.
Bhutan has places enriched with everything from architectural heritage to unique artifacts ,diverse culture to a majestic traditions and with a lots of adventures along with it , there are lush green forest to explore rare wildlife, rocky calm mountains to hike, serene rivers to raft including breathtaking places to sightseeing that are very popular for the tourist and visitors all around the globe.
AV tours and travels gives you an offer to explore the best sigthseeing places all around Bhutan to have completely extraordinary experience.
Here are some of the list of 10 best sightseeing place around Bhutan.
Thimphu
Paro
Punakha
Trongsa
Jakar
Phobjhika
Mt. Chomolhari
Wangdue Phodrang
Jigmee Dorjee National Park
Phuentsholing
Thimphu (The Royal Capital)
The capital city of the country, Thimphu is undoubtedly the first place to visit in Bhutan. An intriguing destination for sightseeing nestled in the higher Himalayas offering astonishing sights of their emeralding forest and beautiful view of the Raidak or Chhu River. Thimphu is traditionally a must visit place with its graced old world charms and modernity. The city is flooded with camera-weilding tourists elxploring the unique treasures of Bhutanese culture, cuisine and lifestyle.
The best sightseeing places in Thimphu that can be explore while you are in the city are Buddha Dordema, Memorial Chorten, Dechencholing Palace, Clock Tower Square, Motithang Takin Preserve. The sightseeing includes tours of Dzong such as Tashichho and Simthoka. Monastries such as Dechen Phodrang and Cheri. For travel enthusiast and like minded people thimphu is the best city to explore in Bhutan with its charming cafes and bars as well as nightclubs and restaurants.
Best time to visit: March to May
Tourist Attraction: Keunsel Phodrang (Buddha Point), Tashichho Dzong, Memorial Chorten, Farmer's Market, National Library of Bhutan, National Institue of Traditional Medicines, The Folk Heritage Musuem , Changangkha Lhakhang, Dechen Phodrang, Dochula Pass , Takin Preserve, Zangto Pelri Lhakhang.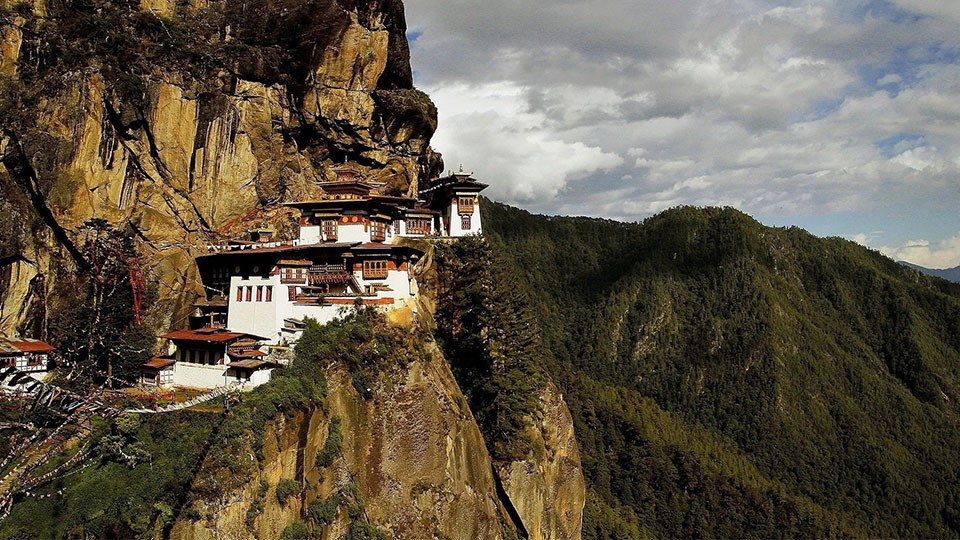 Paro (The Last Shangri-La)
The glorious city of Paro bejwelled with vast history and sacred holy sites often revered as the Last Shangri-La in the world. One of the most extraordinary, beautiful place to visit for sightseeing with its breathtaking mesmerizing views in Bhutan. The district is a vibrant mix of natural beauty, rich cultures and colorful traditions. Flaunting its diligent beauty from the joining point of Paro Chhu and Wang Chhu to the towering Mt. Jomolhari, Paro is the home to much acclaimed Tiger's Nest. Paro is a historic town with peaceful atmosphere and is best explored on foot.
Best Time To Visit: September to November
Tourist Attraction: Taktshang Lhakhang (Tiger's Nest), Ugyen Pelri Palace, Rinpung Dzong, Kyichu Lhakhang, Jangsarbu Lhakhang, Haa Valley, Chelela Pass, Kila Geomba, Druk Cheoding, Dungtse Lhakhang, Ta Dzong, Drukgyel Dzong.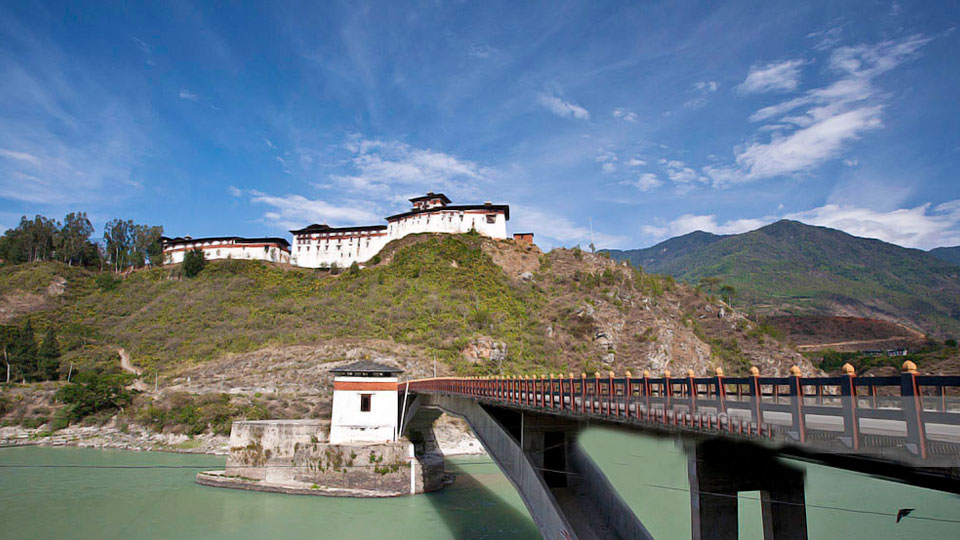 Punakha (The Lost Capital)
Punakha , once a capital city of Bhutan. This Himalayan marvel is nestled at a height of 1200m and proves to be a serene tourist attraction and this place is widely visited by adventure seekers. 'The best place to be' for those who enjoy the adrenaline rush of river rafting and a photoscenic place for the collection of you travel memoranda. It is widely known for its 17th century fortress Punakha Dzong which sits majestically besides the Pho and Mo Chhu River.
The serene feeling that this place offers is surreal and mostly people visit here to experience rich history and culture as well as relish its divine natural beauty.
Tucked away admist Pho and Mo Chhu river, the Punkha Valley is around 3.5 hrs drive away from Thimphu and can be easily reached from all across the country.
Best time to visit : Year-round destination
Tourist Attraction: Punakha Dzong, Chimi Lhakhang, Jigmee Dorjee National Park, Rishta Village.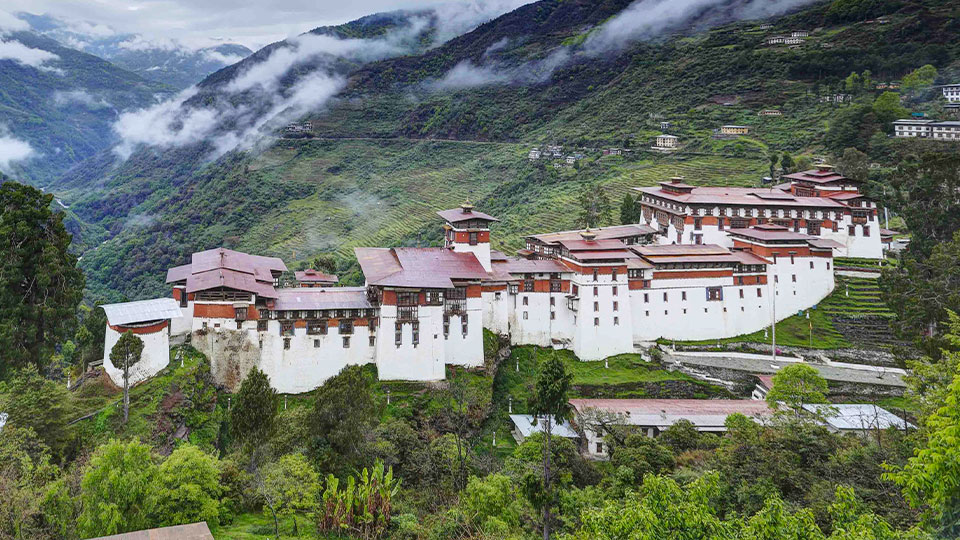 Trongsa ( The Balcony of Bhutan)
Nestled on an elevated hilltop of central Bhutan is the town of Trongsa is known for its scenic beauty and paranomic views and its lush flora creates a beautiful place to surround your senses and simply meditate. This pictorial place to see in Bhutan can also be called as 'the balcony of Bhutan'. Magnifying the enchanting charm of this town, there is its rich history, traditional white washed architecture and lush green plants all across its perimeter. This must see place for sightseeing in Bhutan is conveniently placed in the center with a strategic junctions connecting roads to Bhumthang, Gelephu and Punakha. A noteworthy attraction in Trongsa is the Trongso Dzong. Trongsa is a sleepy little town and apart from sightseeing one can explore the local shops for soveniers and beautiful pot plants.
Visitor often stroll this place to enjoy panoramic views of its surrounding valleys and the magical mountains glimpse.
Best Time To Visit : Year Round Destination
Tourist Attraction: Trongsa Dzong, Ta Dzong, Chendbji Corten , Kuenga Rabten , Chokor Raptse Dzong, Thruepang Palace, Trongsa Tower.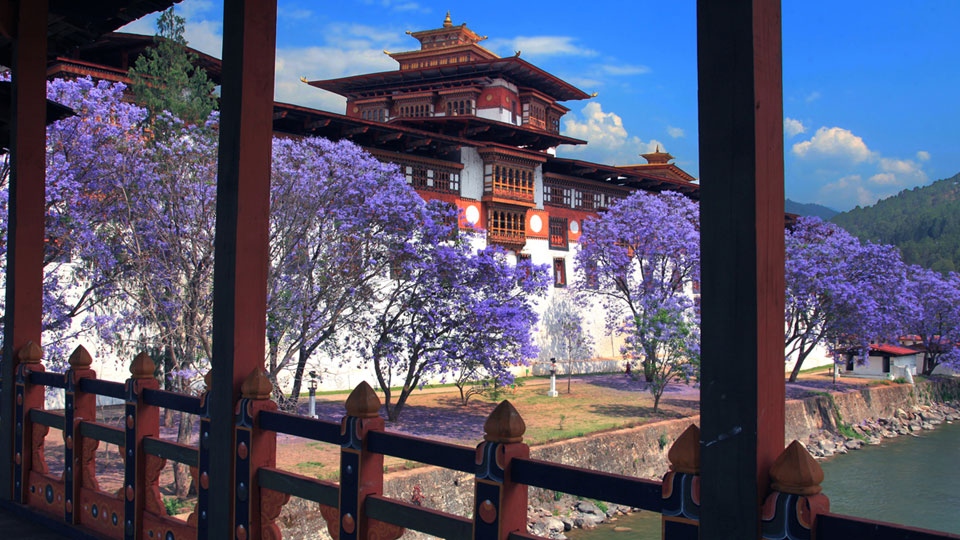 Jakar (The Switzerland of Bhutan)
Enriched with the charm and splendor of evergreen mountains , Bumthang or Jakar Valley is fondly known as the 'little Switzerland' nearing the foothills of Cheokhor Valley lays Jakar and the most famous sightseeing and tourist attracted place is the Jakar Dzong. Located in central-eastern part of the country, Bhumtang can easily surpass any of the places to visit in Bhutan with its bountiful beauty and natural marvels. Its rugged terrains and challenging trails also earned it a fame among the adrenaline seekers. Aprt from the Jakar Dzong other intresting and widely visited tourist attraction are Wangdicholing Palace which was built in 1857.
Best Time To Visit : Spring (March-May), Winter ( December- February)
Tourist Attraction : Jakar Dzong , Wandicholing Palace, Kurje Lhakhang , Zangtopelri Lhakhang, Jambey Lhakhang , Lhodrak Kharchhu Lhakhang, Tamsing Gompa , Chakhar Lhakhang.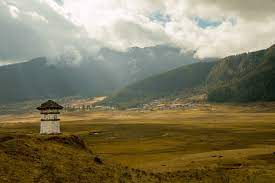 Phobjhika Valley (Land of the Black-Necked Crane)
One of the most enchanting places for sightseeing in Bhutan, Phobjhika Valley is a treat to every visitor's eyes. This ever enchanting land is where the beautiful Black-necked cranes are found during winters. As picturesque and quiet this place maybe Phobjhika witness thrilling festivals as well. Unique from the rest of the Royal kingdom the valley showcases heart-warming cultures, rich faunal biodiversity and traditional festivals.
Resembling much to the shape of a bowl. Phobjhika valley is further enchanted by the great black mountains and endless expanses of evergreen fields
Best time to visit : May , April, July
Tourist Attraction: Black-Necked Crane Informatino Centre, Gangtey Goemba , Damchen Lhakhang,Nyingma Dzogchen , Kuezang Choling Shedra, Khewang Lhakhang , Khumbu Lhakhang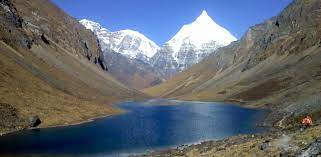 Mt.Chomolhari ( Bride of Kangchenjunga)
Around 50kms away from Paro Airport , situated at 2700meters above sea level guarding the borders of Bhutan, lies the photogenic sightseeing spot of Mt Chomolhari a part of the great Himalayan ranges. Spread along the border between Tibet, China and Bhutan the mountain is often referred as the 'bride of Kangchenjunga' because of its proximity to Kangchenjunga. A sacred sites among Bhuddist, legends have it that it is the abode of Goddess of Jomo, who is believed to be the protector of the happy kingdom. Chomolhari mountain is a must visit sightseeing place of Bhutan.
This place has become a hot-spot for trekkers and thrill seekers alike due to its breathtaking views of the mountains. While trekking through the stunning nature trails at the foothills of Mt. Chomolhari, you will also visit the Jhomolhari temple elevated at 4150 meters. It is a popular place to stay among the pilgrims.
Best time to visit: March to June (Peak Trekking season)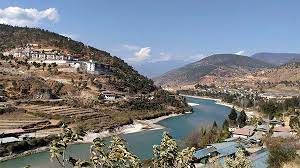 Wangdue Phodrang (Bhutan's Unification Capital)

Settled at the breathtaking height of 28000 ft Wangdue Phodrang is one of the second largest and a surreal sightseeing place to visit in Bhutan. It is a beautiful and calm town in central Bhutan and the border town of Punakha. The place is widely known for its bamboo products , slate and stone carvings. A scenic display of how soulfully culture meet and greet nature untouched beauty.
Dotted with an array of tourist attraction . Wangdue Ohodrang offers a mix of subtropical as well as cool and snowy climate condition which makes it a perfect sight seeing spot.
Best time to visit : Year round destination
Tourist attraction : Wangdue Phodrang Dzong , temple of Sha Radap, Nahee Village, Richegang Village, Jimgee Singye Wangchuk National Park , Phobjhika valley.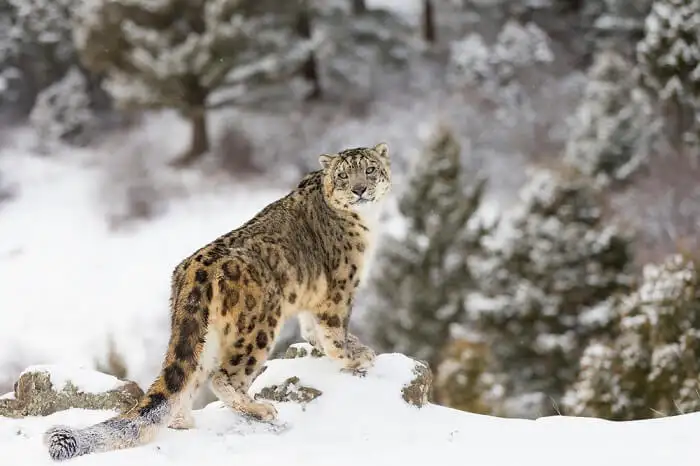 Jigmee Dorjee National Park (The wild side of the Himalayan Kingdom)
Jigmee Dorji is a national park located in Bhutan. A major sightseeing region for nature lovers and animal enthusiast. Spread across the length and breadth of the Gasa district and some parts of Thimphu , Paro it is the home for many endangered and rare wildlife species flaunting its irresistible beauty across 4315 sq.km.
Best time to visit : Year round visit
Operational hours : Monday to Friday (9.00 am to 5.00pm)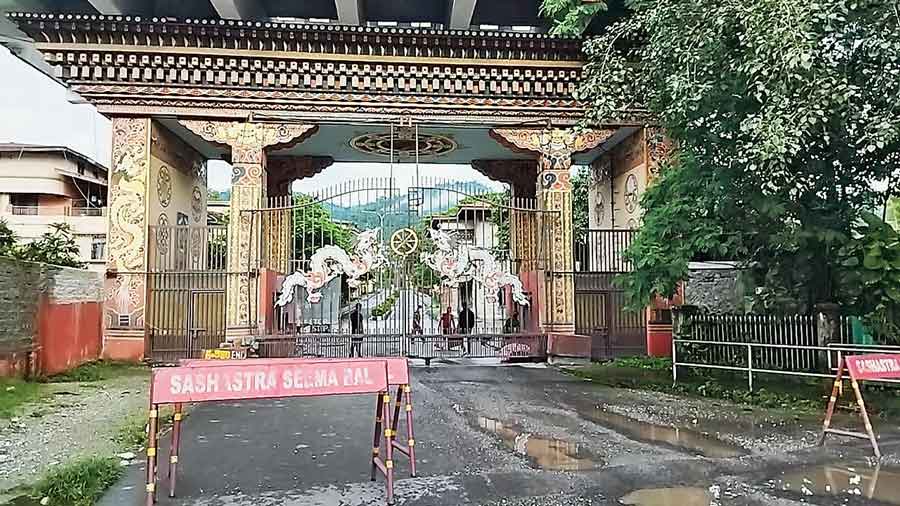 Phuentsholing (The Gateway to Bhutan)
Phuentsholing is the entry place of Bhutan for Indian travelers who enter the Royal Kingdom by road.Also treated as the main business center for Indian and Bhutanese ,Phuentsholing is the secong largest town in the country, similar like any other place in Bhutan this place also showcases pleasant, clean and safe sightseeing spot for the tourist. This place has no Dzong but needless to say numerous tourist attraction make Phuentsholing one of the best places for sightseeing with places like Amo Chhu , Bhutan Gate, Karbandi Monastery and Zhangthopelri Lhakhang are some popular tourist attraction of Bhutan.
Best time to visit : Year round destination
Tourist Attraction: Bhutanese Gate ,Karbandi Monastery, Chukkha Hydrothermal Project , Amo Chhu , Zhangthopelri Lhakhang
Exploring new places discovering heritages seeking adventures and learning culture this is all what describe a tour to the mighty Kingdom of Bhutan. With AV Tours and travel you can book travel packages with the best offers. Sightseeing car-rental everything is included with our tour packages .For all the adventure seeker who is in search of peace and harmony we provide you the best sighseeing spot all around Bhutan with the best facilities and advance tourguides .