Expectations and traveling are closely connected and the time you are planning a trip to an unknown destination, you must be curious about exploring the land and meeting your expectations at the same time. Bhutan is considered one of the best countries for traveling as the government focuses on hospitality with the motive of making the nation free from pollution. Yes, visiting Bhutan will make you happy with the fresh air all around showcasing the landscapes, temples, monasteries, and most importantly kind-hearted people who are dedicated to the betterment of the nation. Bhutan is the first fully carbon negative country in the whole world and offers a lot more than you expect.
Thimphu is the capital of Bhutan that offers so many attractions altogether. You can explore wildlife, spiritual vibes, weekend market and lavishing nightlife maintaining the modernity with cultural influences. There are no traffic lights in this city as the police will control the traffic with the confidence of making the streets free from crowds. Such an initiative will inspire the rest of the world and forces travelers to make a tour towards this city which indeed a centre of attraction.
The Best things to do and see in Thimphu
Buddha Dordenma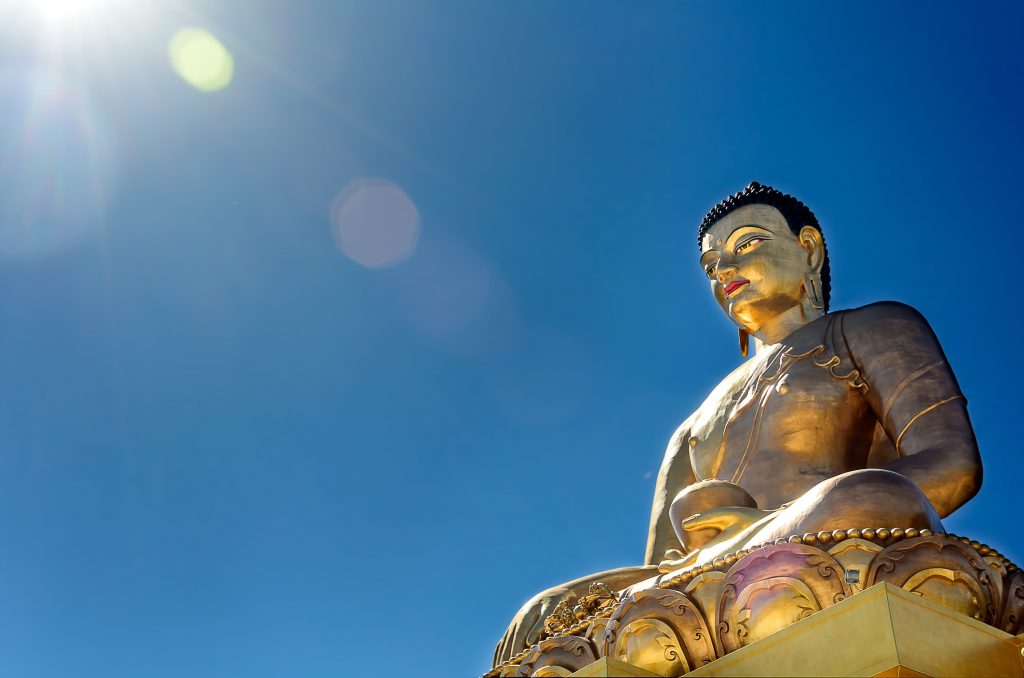 You will get the view of this 51 meters tall gold-plated statue of Buddha Dordenma, which is made from steel. Visiting Bhutan will remain incomplete without visiting Buddha Dordenma which resembles the teaching of Lord Buddha. It looks fabulous during the night as well as during the day and marks the entry to Thimphu. This statue is built amidst the rule of Kuensel Phodrang and this golden gilded statue brightens up during the sunny day just like pure gold. You will also find other statues and paintings of Buddha inside this 3 storey tall statue which is considered as one of the largest Buddha stupas in the world.
Tashichho Dzong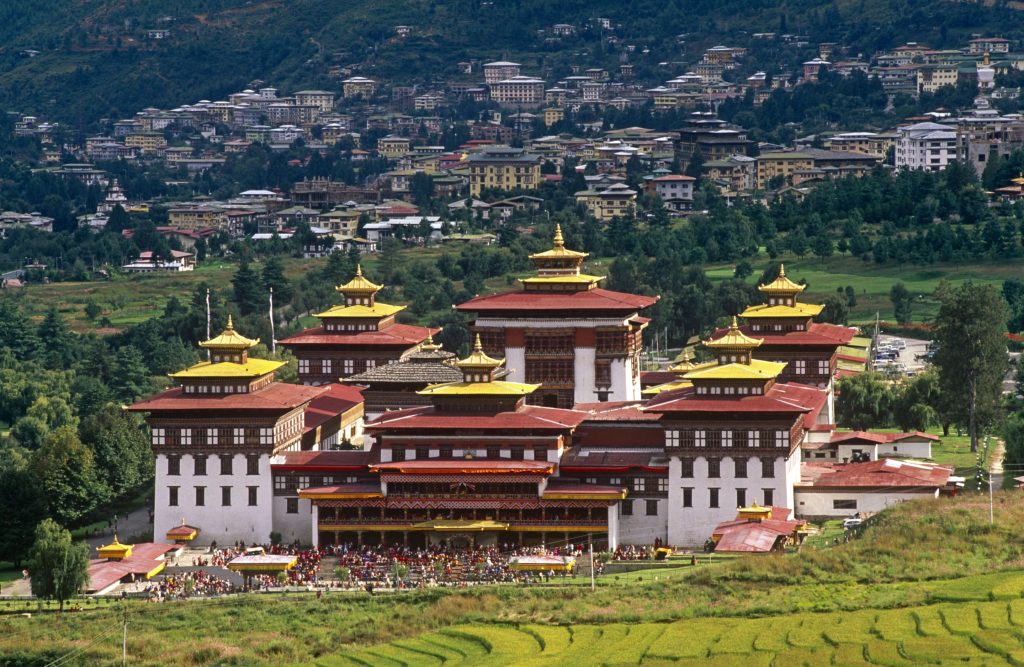 Tashichho Dzong is a popular dzong in Thimphu which was constructed in 1641 and reconstructed many times because of the fire accident. Presently this dzong is a place for both monastery and central secretariat for the Royal Government of Bhutan. This dzong is also known as 'fortress of the glorious religion' and is located on the bank of Wangchuu River. It is undoubtedly a nice place to pass on your best time by sitting in the rose garden that surrounds the building. You need to travel for only 2 km from Thimphu city to visit this dzong which looks amazing with a golden roof.
Changangkha Lhakhang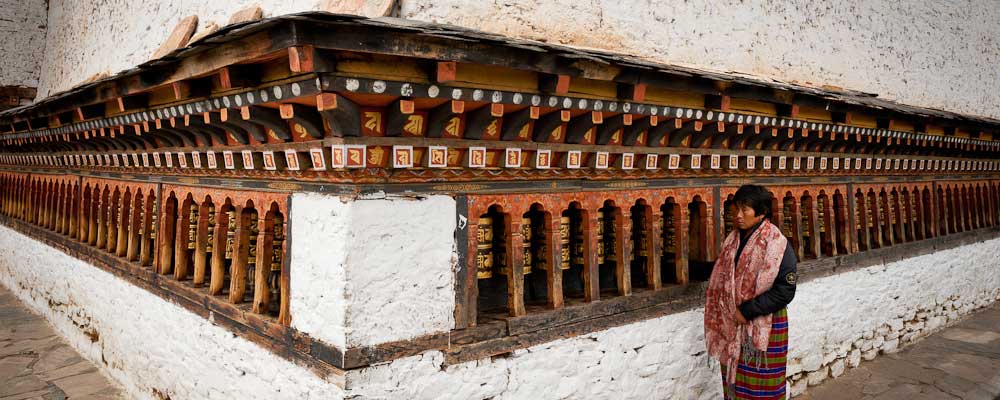 The Drukpa Lineage in Bhutan has chosen this place where the Changangkha Lhakhang was built in the 12th century. This traditional Bhutanese monastery is located at a distance of 1 km from the main city. You can witness those mountain ranges and visit this temple allows huge Tibetan texts along with the interior murals. It is believed to auspicious for couples to visit this temple with their newborn babies and a holy place for children. Visit this temple during the early hours as the place is prohibited after dark. People gathered in this temple during sunrise to find the best view.
Memorial Chorten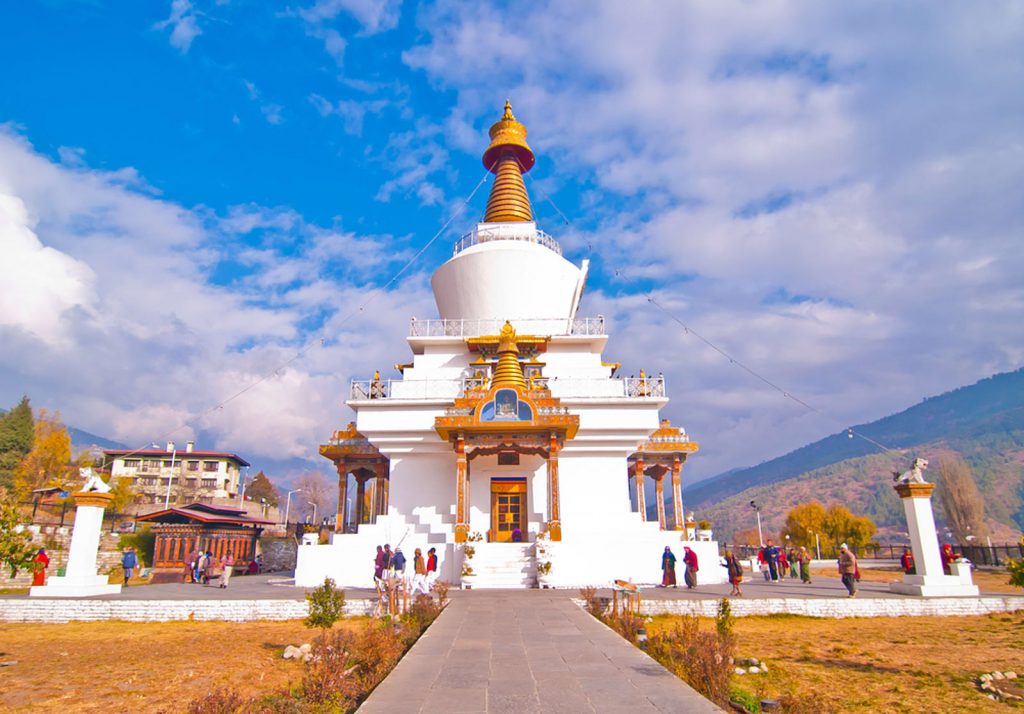 Memorial Chorten or Thimphu Chorten is one of the tallest monuments in Thimphu that is located in the southern central part of the capital city. You can explore a lot more about Buddhism and its teachings by entering into this chorten that offers great artwork, sculptures, and wall carvings depicting so many stories and tales of Buddhism. This Chorten is built in the memory of Jigme Dorji Wangchuck, the third king of Bhutan, who is also considered as the father of modern Bhutan. Along with Buddhism, you can also find the paintings dedicated to king majesty. It is a great place to pass on your time where peace and serenity are the two main centre of attraction.
Weekend Market of Thimphu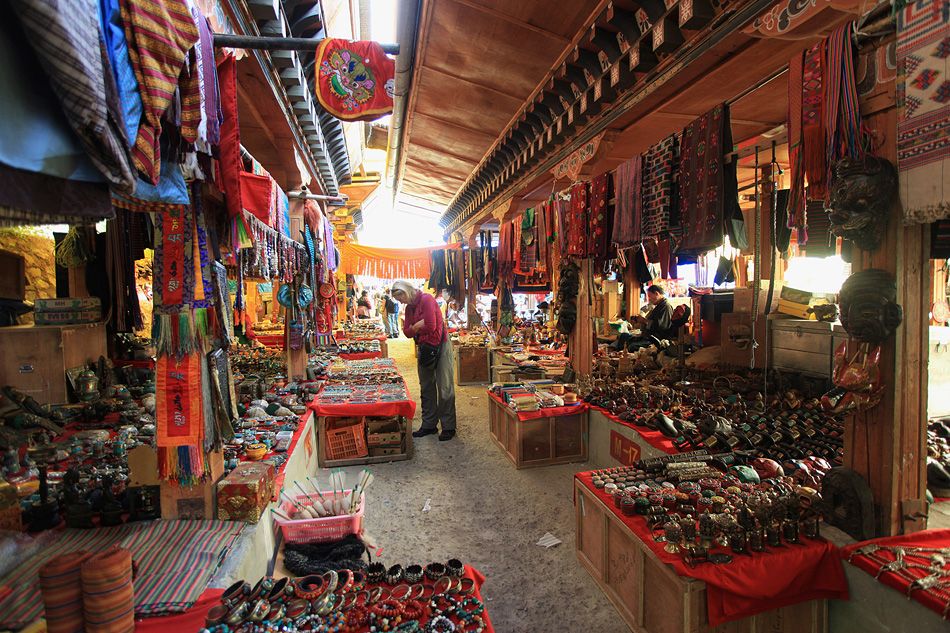 Thimphu is popular for its weekend market which gives a better chance to tourists for interacting with the local people. You will find crowded roads but organized systematically at the north of Changlimithang Stadium, at the west bank of the Wang Chhu. Both traders and customers will enjoy their time and you too can join them by getting a glimpse about life in Bhutan. You will find everything in one place whether it is about buying vegetables or essential accessories. Even postal stamps were also available in this weekend market at an affordable price. Take something of your choice as a souvenir and enjoy the market that opens every Saturday and Sunday highlighting the unmatched variety of offerings.
Choki Traditional Art School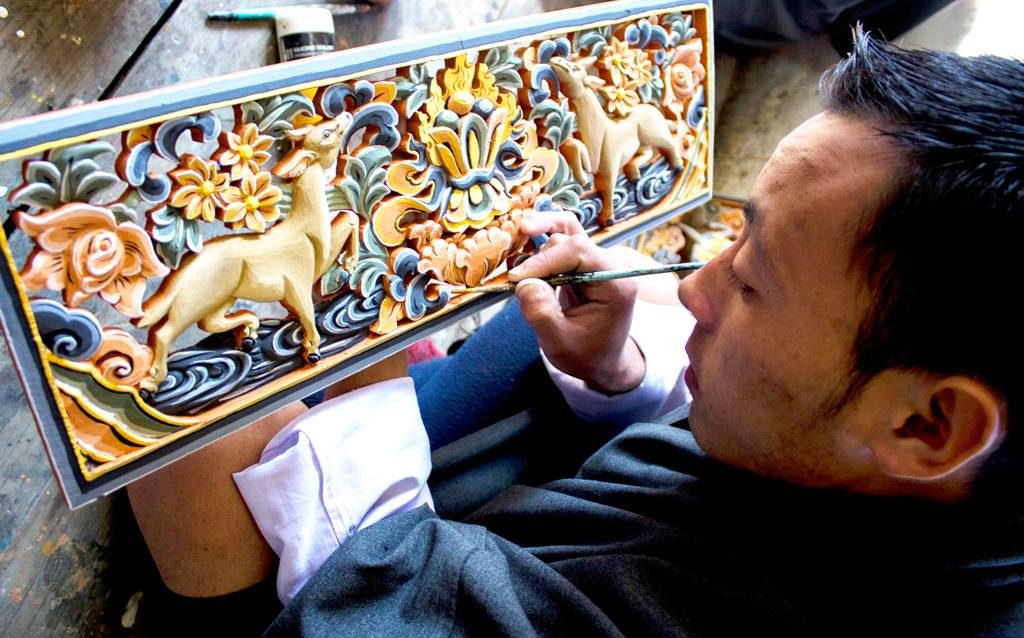 This art school is one of the offbeat attractions in Thimphu that will make amazed by the finest craftsmanship of children who are interested in learning traditional art. This art school was founded by Thrimdep Choki Dorji who himself comes out of the passion for art. Economically unstable children get the privilege to learn something which is priceless and needs a lot of skill to portray. Visiting this art school will help you in witnessing wood carvings, paintings and clay arts made from the young talents. The best thing you do by visiting this place is to encourage those students for a better future.
There are so many things to do and enjoy by visiting Thimphu once in your lifetime which will remain as a memory whenever you recall. Traveling to Bhutan by witnessing these attractions will make your Bhutan trip successful and enchanting.