Perched high in the Eastern Himalayas, shining between India and China, Bhutan is a dreamy paradise. It is a country where development is measured by calculating the happiness, where chilies are considered as a vegetable and where the rice is red. Bhutan is the land of Mountains and Monasteries. Bhutan's monasteries, winding roads, hillsides, and mountain peaks makes it one of those countries which see tourists all around the year.
Come and take a tour of this magical land with the exclusive Bhutan travel packages!
Fascinated enough? Few facts about Bhutan!!
Bhutanese call their land "Druk Yul" which means the "Land of Thunder Dragons". Not only this, there are few other facts for you to know before you keep your foot in this land.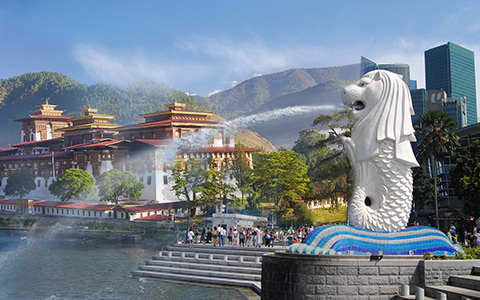 Bhutan is the only country in the world which is free from carbon.
You cannot smoke or buy tobacco anywhere in Bhutan.
Happy Birthday Bhutanese:
All citizens of Bhutan become 1 year older on New Year's Day.
The use of plastic bags has been banned since ages.
No Red, No Yellow, No Green:
Thimphu, the capital city of Bhutan has no traffic lights.
Places you must explore!!
Known as the Last Shangri-La, Bhutan is blessed with magnificent valleys, splendid Himalayas, and a number of various fauna and flora. To experience this beauty, book Bhutan travel packages to unravel the mysterious land. Land of Mountains and Monasteries will make your heart happy.
Rinpung Dzong: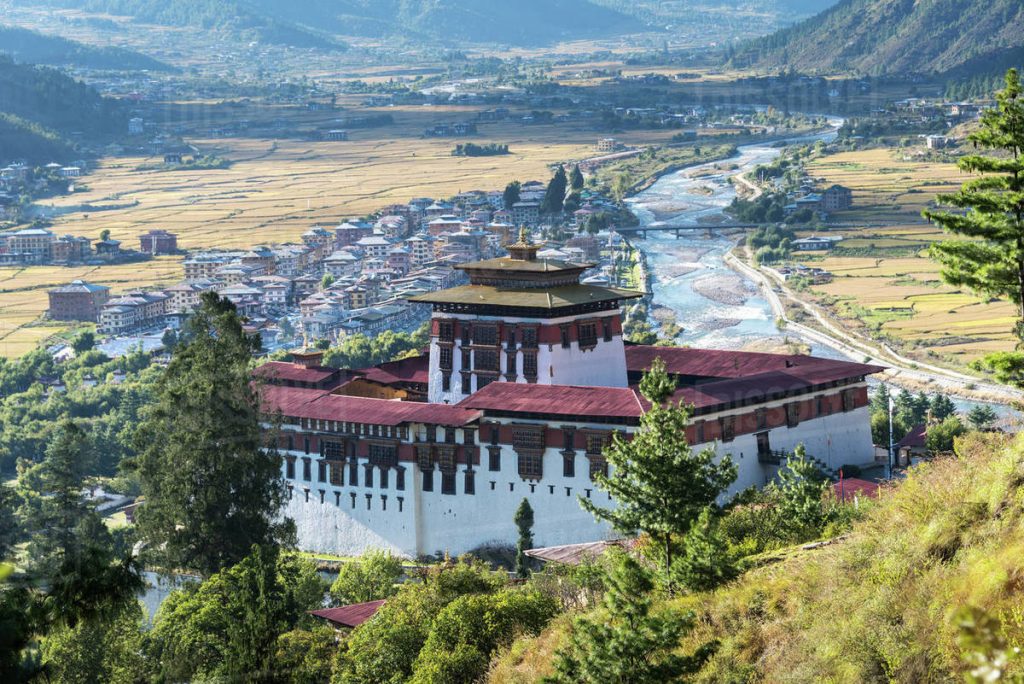 Popularly known as the Fortress on a Heap of Jewels, Rinpung Dzong is a classic example of Bhutanese traditions and architectures.
Attracts you!
• Five storied central tower
• Open courtyard
Note:
Travellers are requested to wear long sleeve shirts in all Dzongs.
Buddha Dordenma Statue: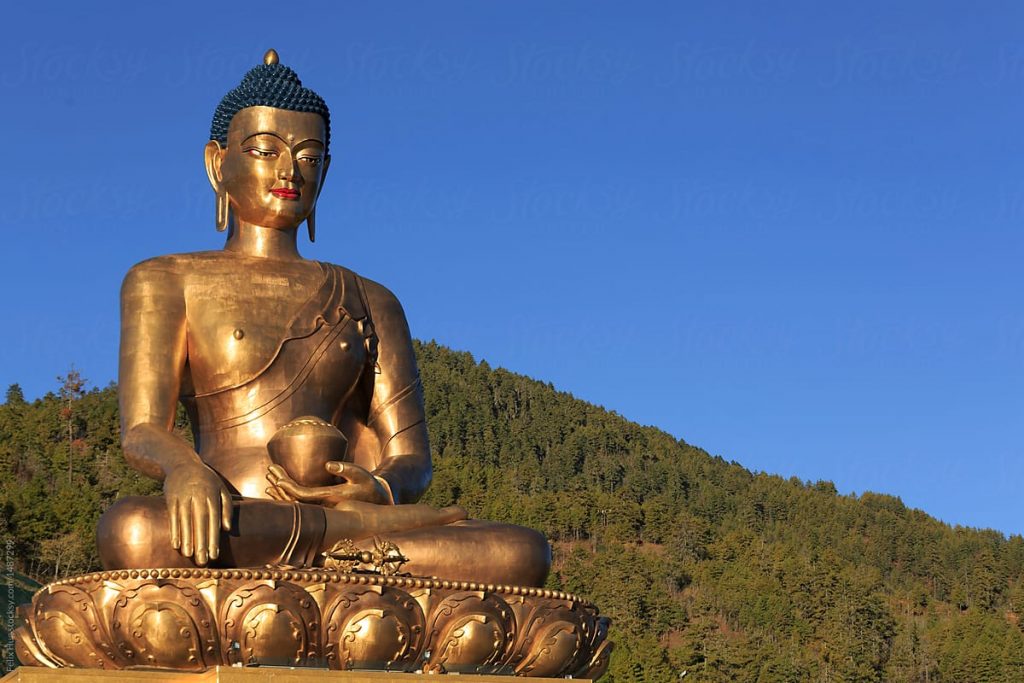 The massive 51 meters tall statue of Buddha Dordenma is an enthralling gold and bronze figure visible from almost anywhere in Thimphu.
Attract you!
• Kuensel Phodrang Nature Park
• Meditation hall
It's a secret!
Buddha Dordenma statue holds 125,000 smaller statues of Buddha.
Tiger's Nest Monastery: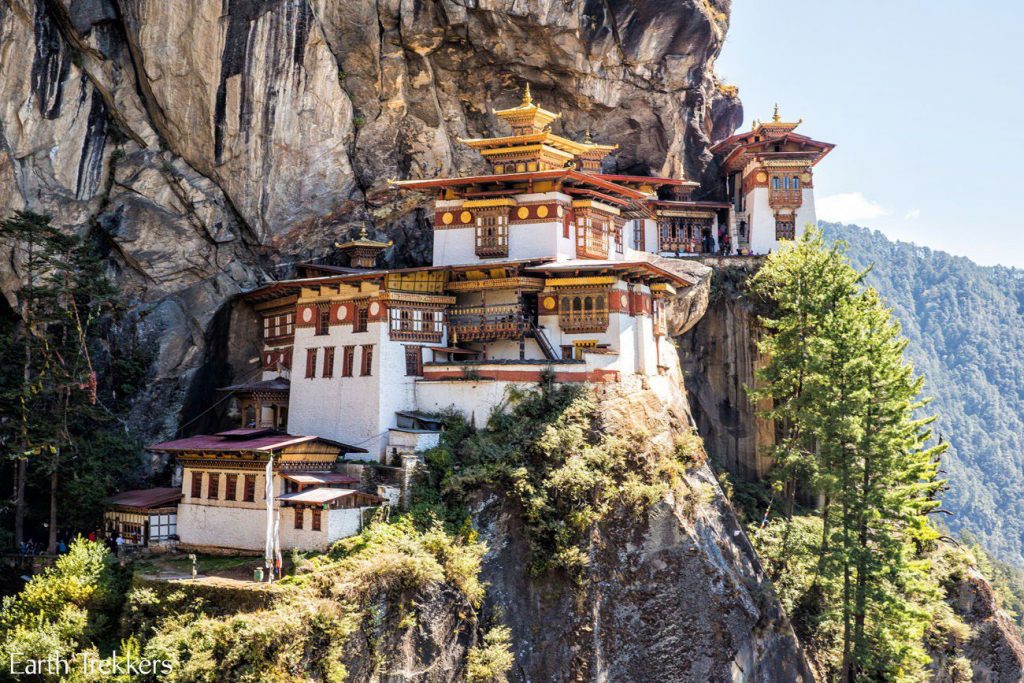 Hanging on a cliff, the Tiger's Nest Monastery stands 900 meters above a vibrant forest of blue pines and rhododendrons.
Attract you!
Sacred Monastery of Guru Rinpoche
Scenic views of Paro valleys
Note:
Camera, phone or any other gadget is prohibited inside.
Punakha Dzong: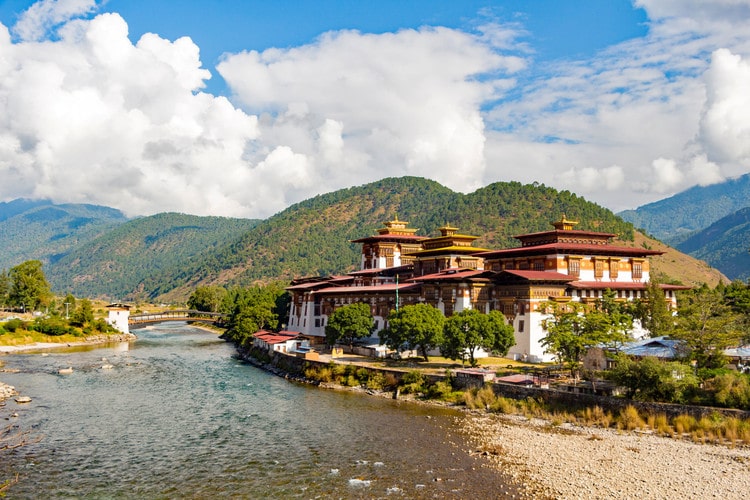 Impressively spectacular, Punakha Dzong is the second oldest and the second largest Dzong in the region of Bhutan.
Attract you!
Intricate paintings and architecture of the fort
Treat to your senses!
The placing of the Dzong between two rivers showcases a noticeable colour difference.
Bhutan with its untouched beauty truly deserves your visit. So, wait no more! Plan a trip to know more about this land!