Bhutan is the country that welcomes happiness and peace from ages. It makes the country popular among a large number of tourists. It is the last great Himalayan kingdom, shrouded in mystery and magic. Here a traditional Buddhist culture carefully embraces global developments. Like humans, Bhutan also welcomes different species of mammals and birds as the country cover 72% of the forest. Golden Langur are the Golden Monkeys of Bhutan. These are one of such species, found in northern Bhutan.
Golden langur, a charismatic primate species conspicuous by its lustrous creamy-golden fur and found only in few forest patches of Assam and Bhutan. This is an endangered species and needs to be cared for by human civilization in a genuine way. Recent studies reveal that Bhutan golden langurs who are living in northern regions that are separated by geological features in the Himalayan mountains for their survival.
Traveling to Bhutan might make it possible for you to witness this endangered species. Bhutan travel packages attract a huge number of tourists every year and you too can make your plan to visit this country Bhutan – 'The home of the Golden Monkeys'.
Some Info on the Golden Monkey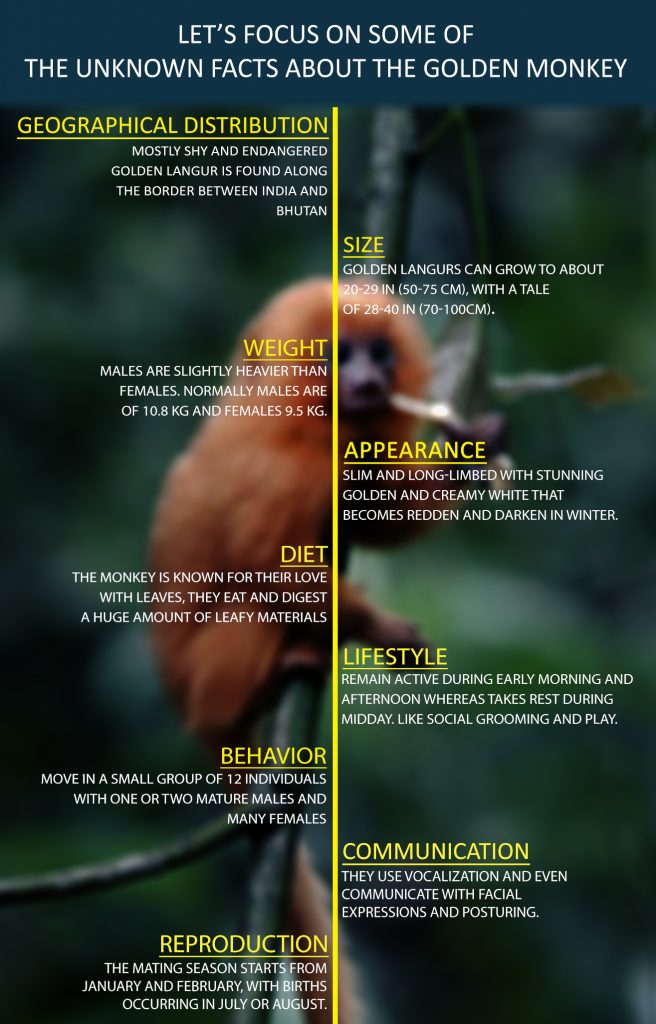 Important Facts on the Golden Monkey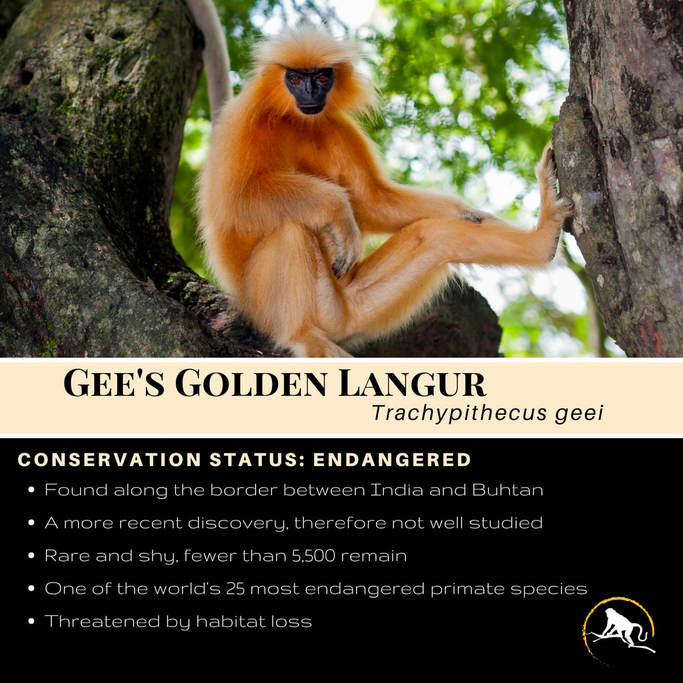 Their Mating Season
The mating season starts from January and February, with births occurring in July or August. The proud of Bhutan i.e. Golden Monkeys are in risk due to human settlements. Government of Bhutan is taking steps to save this endangered species in so many ways. Bhutan travel packages make the things easier for everyone to reach the destination. Bhutan tour package from Siliguri is available throughout the year. International Primatological Society's listing of the World's 25 Most Endangered Primates includes Golden Monkey. So, take initiative to save this beautiful creature, they are special.