Traveling around the world not only leaves you speechless, even it turns you into a storyteller.
Bhutan- 'Abode of Magical beauty'
Bhutan, the Last Shangri La, draws the attention of the visitors by its lush green landscapes, ancient temples, ornate fortresses, spicy yet delicious food, colorful festivals and most of all the hospitality of locales. If you wish to slow down your fast-paced city life and relish in the lap of Himalayas out of India, Bhutan is the ideal place for you! The magnificent charm of this isolated Himalayan Kingdom is strongly knotted within its cultural realms.
Why You Should Spend Your Money To Come Here?
Bhutan is the only country to measure Gross National Happiness as an indicator of its prosperity.
Indian nationals do not need a visa and licensed tour guide to explore Bhutan.
Bhutan is a land of beautiful monasteries and alluring fortresses. You can explore a true glimpse of Buddhism which is deeply engraved in the soul of the country.
Travel across the mountain passes with the guidance of Bhutan car rental services to witness the flora & fauna riches, unique mammals & birds protected in several national parks.
A country where you can taste the most delicious cuisine, Ema Datshi which is a fiery blend of green chilies smothered in cheese.
Visit the most hospitable country across the world and let the warm smiles invite you to the Land of thunder dragon.
Reasons to Choose Bhutan for Your Next Holiday Trip-
Bhutan is the happiest country of the world which encompasses everything from exploring sightseeing places to enjoying adventure activities, colorful festivals, mouthwatering foods, and lots of souvenirs to buy.
We give you the reasons why you should visit Bhutan at least once in a lifetime out of India-
1. Enchanting places to visit in Bhutan: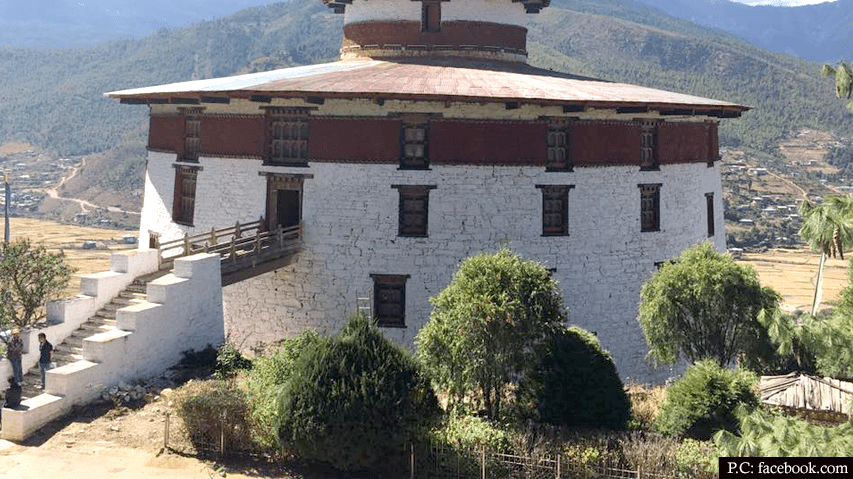 There are various places to visit in Bhutan that you must explore, some of them are-
Rinpung Dzong, Paro
Chele La Pass, Paro
Punakha Dzong
Buddha Dordenma Statue, Thimphu
Dochula Pass
Tiger's Nest, Paro
Motithang Takin Preserve, Thimphu
National Museum Of Bhutan, Paro
2. Exciting Adventure activities in Bhutan: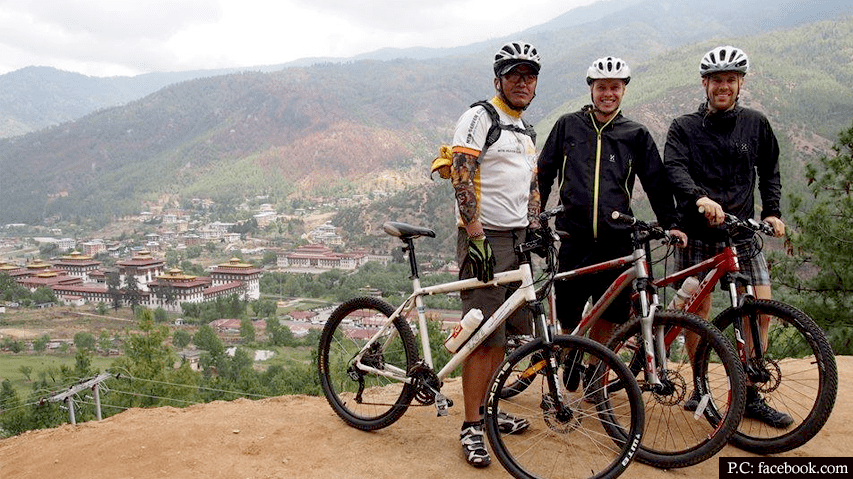 You can enjoy lot enthralling adventure activities in Bhutan that will give you an adrenaline rush, such as-
Rafting
Kayaking
Cycling
Rock Climbing
Trekking
 3. Exploring heartwarming Festivals in Bhutan: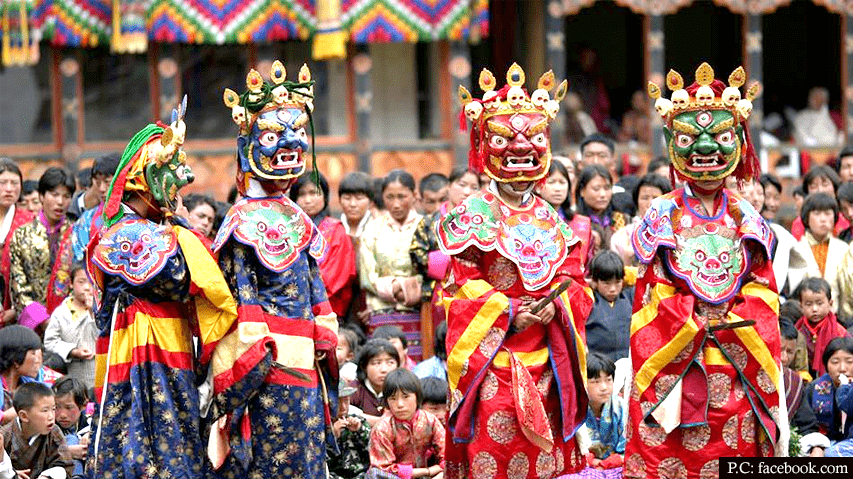 Bhutan is a religious country with rich culture & traditions. If you want to dip in Bhutan's traditions, you must explore some popular festivals of this country, such as-
Thimphu Tshechu
Paro Tshechu
Jambay Lhakhang Drup
Punakha Drubchen
Haa Summer Festival
 4. Stay in Leisure at the best hotels in Bhutan:
Make your trip more memorable by staying in the best hotels in Bhutan such as-
Hotel BHUTAN
Bhutan Suites
Hotel Norbuling
Park Hotel Bhutan
Hotel Olathang
 5. Best Restaurants you must go while in Bhutan:
Restaurants in Bhutan will also give you an extraordinary dining experience that stimulates your taste buds promptly. Some of the popular restaurants are-
Babesa Village Restaurant
Zombala 2
Chh'a Bistro and Bar
Sonam Trophel Restaurant
San Maru Restaurant
 6. Lip-smacking dishes in Bhutan you must try: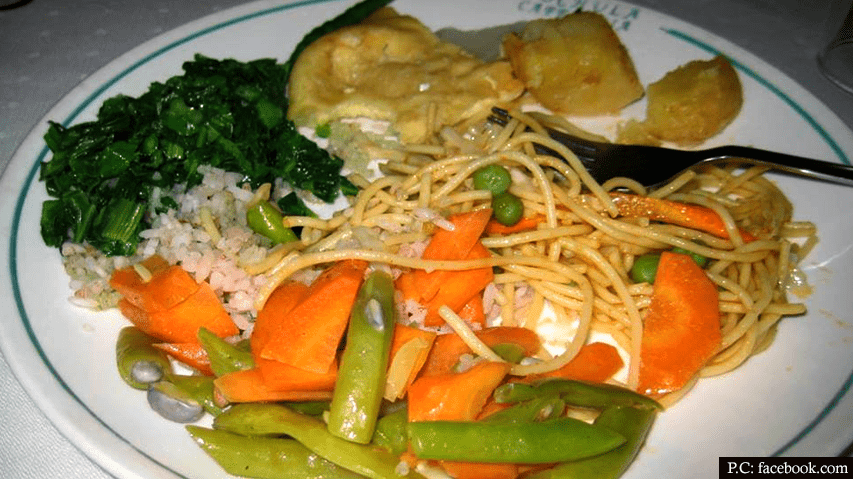 Bhutan trip of yours will definitely be incomplete without tasting the mouthwatering foods of this place like-
Ema Datshi (Chilies and Cheese)
Red Rice
Jasha Maroo (Spicy chicken)
Phaksha Paa (Pork with Red Chilies)
Zow Shungo
Ara (Traditional Alcoholic Beverage)
 7. Brings Unique Souvenirs From Bhutan:
While in Bhutan, don't only stick into exploring the sightseeing places and enjoying adventure activities, but also take the memories of your journey to back home by buying some souvenirs. Car rental in Bhutan will bring you to the most famous shops in Bhutan to buy some unique things for your friends and family, such as-
Bhutanese Handicrafts
Hand-woven Textiles
Gold & Silver Jewellery
Himalayan Beads
Handmade Wooden Bowls
Cane & Bamboo Items
Wooden Products
Postal Stamps
Buddhist Paintings & Sculptures
Thangkas
Colorful Carved Masks
Handmade Papers
Yatras
Swords
Need we say more? All this and many more things to do in Bhutan await you when you visit this majestic country. If it is your first time in Bhutan, it is best to book a tour to cover all the places to visit in Bhutan.